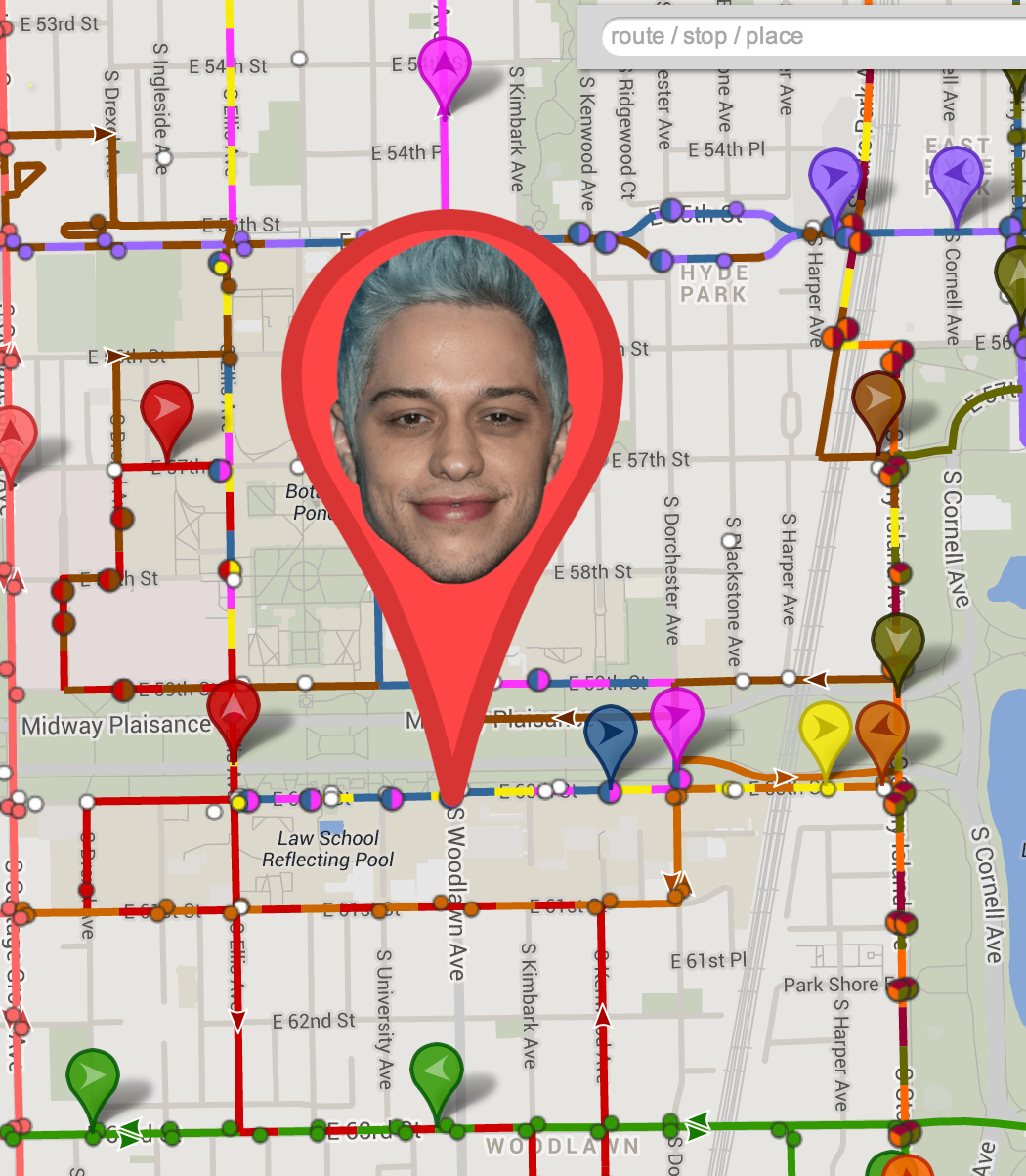 New Shuttle Route Takes You to a Date with Pete Davidson
The wild success of the new downtown shuttle recently inspired the administration to continue developing bus routes to cater to students' needs. In a new poll filled out by the UChicago student body, the results revealed that 30% of students asked for a shuttle to run along 55th, 50% of students asked for a shuttle running to Wicker Park and 97% of students asked for a shuttle route directly to a date with Pete Davidson. The destination is a mystery, but the promise of Pete Davidson should assuage any worry. 
When asked about the proposed new route, student Laney Drorty said, "Yeah, I live on 55th and Drexel, and it takes me about twenty minutes to get to campus every day. It's a pretty hard commute, but nowhere near as hard as not having a convenient way to go on a date with Pete Davidson."
Though this measure was expected to send waves across the student body, the popularity of the initiative outshined any previous shuttle route Per a University spokesperson, those not attracted to Pete Davidson were either "lying to themselves" or "desperate for his advice."
This sentiment was echoed in the students we interviewed. One second-year said, "I've had a lot of trouble figuring out women, and I was hoping Pete's advice would give me insight into my Simone de Beauvoir SOSC essay. I really need to pass."
Even professors are fans. We asked Professor Elizabeth Bennet in the English department whether she'd rather have this shuttle route or the ten week quarter back. She said she would unequivocally take the shuttle route, and also cancel class on Thursday as that was her scheduled date with Pete Davidson.
All in all, the administration considers this a huge success, and is considering a new shuttle line leading to a date with Pedro Pascal. Plans about a new shuttle line leading to a philosophical discussion of Karl Marx's works are also reportedly underway.