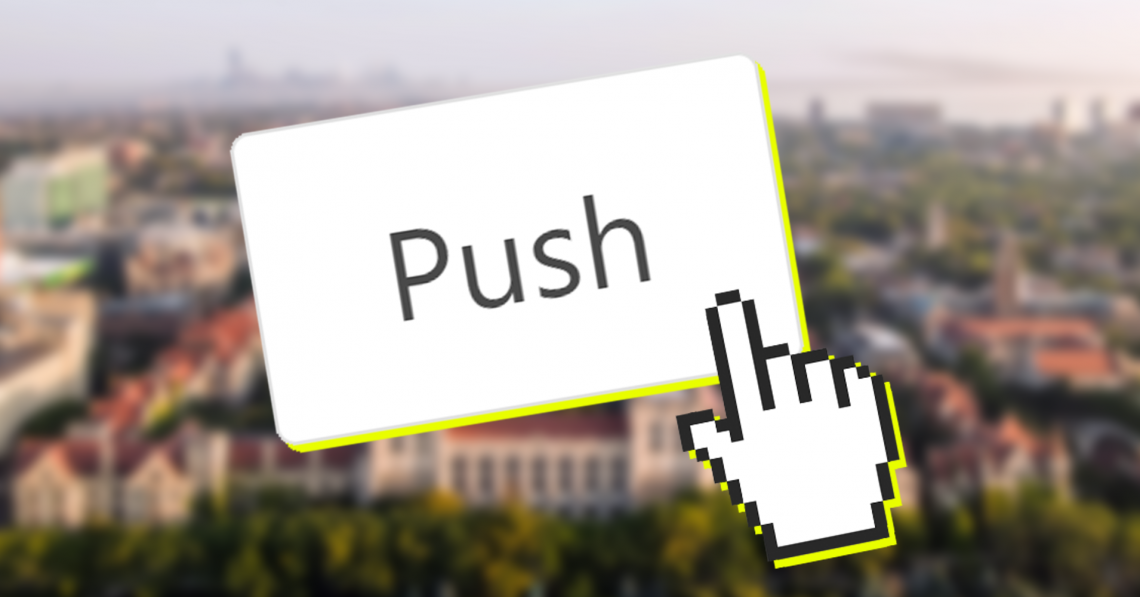 Only Permitted Spring Break Activity is Clicking This Button, Admin Says
HYDE PARK — A recent email from the College urged students to stay at home and within the Chicago area during the upcoming spring break, and revealed that the only activity the College suggests students do during the break period was to click the button below this article.
"I write to share the rich variety of activities and programs available to you as College students — mainly this button," said Dean of the College John Boyer in the email. "We're all fighting the loneliness and isolation that comes with living through a pandemic, especially during what is apparently going to be a nine-week quarter for the foreseeable future." The email adds that the button was developed by researchers at the Weston Game Lab, and was designed to serve as the "ultimate collaborative game."
"We built the button in order to create a feeling of community and connection through recreation, so students could enjoy their break safely," said Prof. Patrick Jagoda, director of the Game Lab. "We think the goal of the game — to increase the number of times the button has been clicked — will serve as a satisfying communal objective for the College as a whole, one that can more than make up for the fun we'd otherwise be having basking on faraway beaches, exploring Chicago, and being drunk in public."
So? What are you waiting for? Simply push this button, and feel the community. It's the only thing you can do over break, if Dean Boyer has anything to say about it.