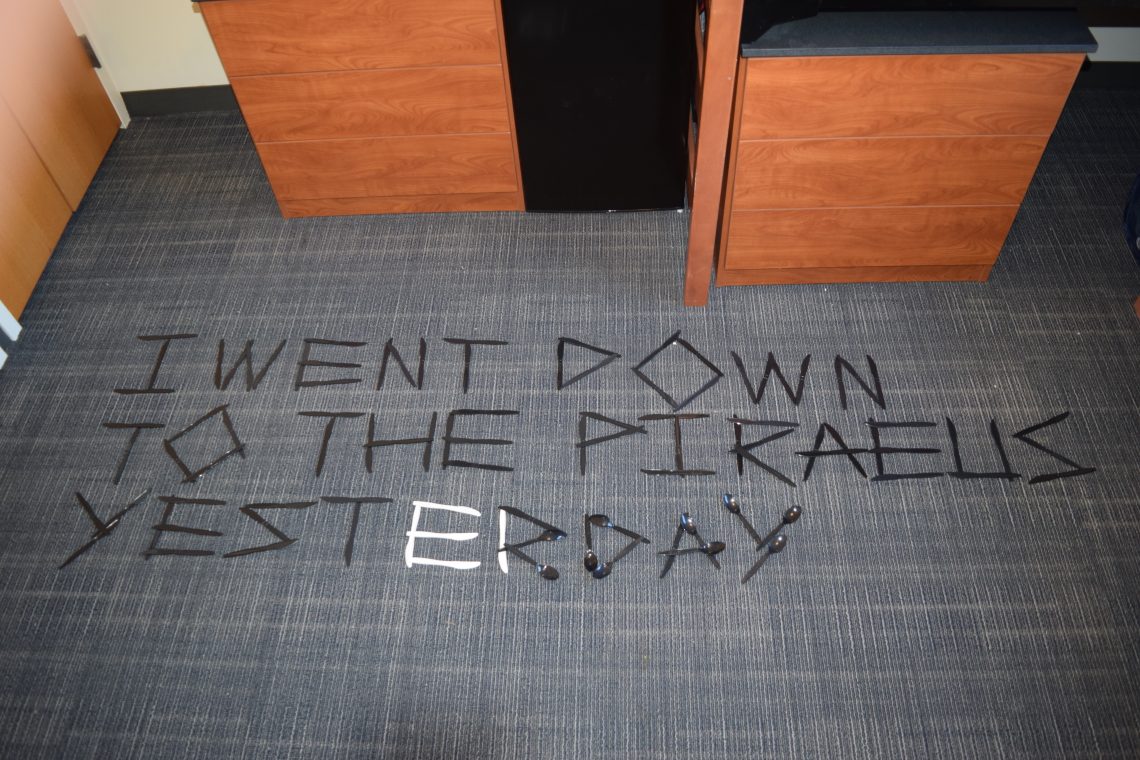 How to Write the Republic Using Your Excess Plastic Silverware
If you live on-campus and eat at the dining halls, you've probably got at least a few dozen plastic knives and spoons, left over from meals, burning a hole in your pocket right now. Since UChicago can't be bothered to stop giving us this unnecessary plastic waste, it's up to us to think up ways to put them to good use.
Ever since the size of my personal plastic knife collection reached triple digits, my go-to way to utilize this brand-new resource has been to write out bits of everyone's favorite required HUMA reading. And now you can too. Just let this tool know how many bits of plastic cutlery you're working with, and the translation from Plato's original Greek you'd like to use, and you're in business!