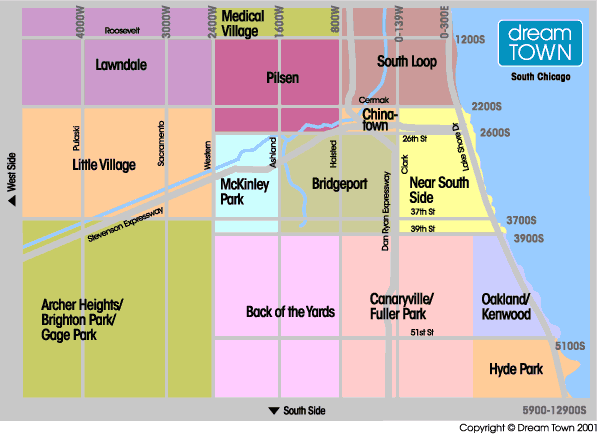 University to Build Gleaming Multibillion Dollar Mega-Structure over Washington Park
The University of Chicago today announced new construction plans in an area from 51st to 60th and from S. MLK Dr to S. Cottage Grove Ave– which is, purely coincidentally, the entirety of Washington Park. Provost Lee and President Zimmer described the plans in a joint statement as "monumental, palatial, all-encompassing, and as big as a second university when you think about it."
The new building will be named the Kenneth C. Griffin Community Overreach Outreach Center. In addition to student housing, dining, classrooms, an athletic complex, a particle accelerator, and an indoor nature courtyard, the sleek structure will house the newly created UChicago Anti-Gentrification Initiative, the UChicago Southside Community Development Hub, and the UChicago Center for Greenspace Preservation.
One feature of the university's architectural plans is to preserve the DuSable Museum of African American History in what was described as a "comprehensive multi-acre atrium." Provost Lee was quoted as saying, "we saw this excellent Southside cultural institution and knew we had to preserve it — by whatever means necessary."
She then proceeded to describe the state-of-the-art features included in the plans to preserve the museum, including a clear epoxy developed by the Pritzker School of Molecular Engineering, Sr. (a second one, "Jr.," is included in the new development) which will preserve the DuSable Museum from the weathering of eons. "We're really excited about this aspect in particular," Lee said. "As we see it, we're creating a great opportunity for community members to walk around the outside of an impeccably preserved museum, and have an immersive learning experience about the days when community members could walk around the inside of the museum."
Shortly after the announcement, a handful of student environmentalists could be found outside Edward H. Levi Hall protesting the near-guaranteed loss of Washington Lagoon's lone heron.