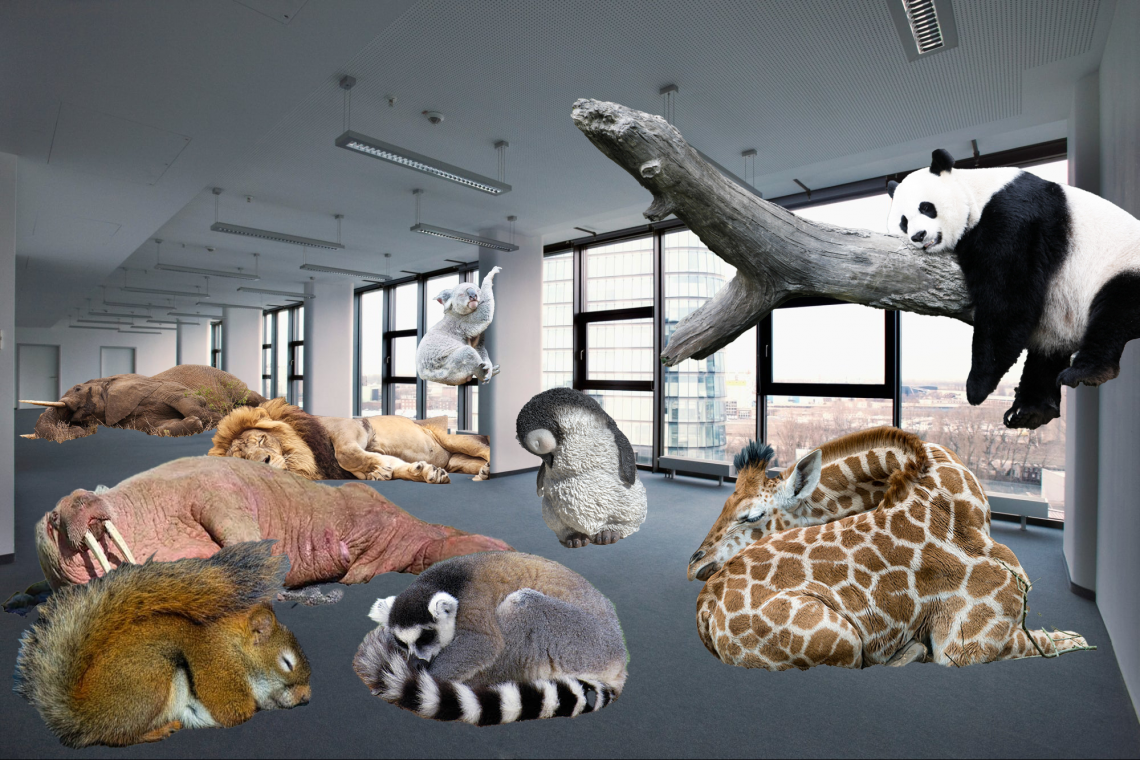 Zoo Animal Productivity at Record Low
WASHINGTON — Economic productivity among America's zoo animals is at its lowest level on record, according to the latest figures from the U.S. Bureau of Labor Statistics. Productivity in the first quarter of 2023 plunged a startling 27% compared with the final quarter of 2022, representing the worst performance by zoo animals in the report's history. The data's release was delayed two months following an armadillo-related incident at the agency's central office.
"Simply put, America's zoo animals are not pulling their weight," said acting Secretary of Labor Julie Su.
Output is especially low in the manufacturing sector, continuing a trend which began with the COVID-19 pandemic. "We've been hoping for a turnaround, but honestly, it's looking really bleak," said David Creal, who oversees a steel wool factory employing wolves from the National Zoo. "It's just impossible to get these dogs to work."
Experts told the Dealer the drop in productivity will have ripple effects throughout the economy. "Since the 1950s, zoo animals have formed a crucial pillar of the workforce, thanks to labor reforms passed under President Eisenhower," said Alicia Federici, a professor of animal labor studies at Cornell University. "One of the reasons our country's infrastructure is in such bad shape is because of sluggish productivity among beavers over the last few decades."
Bucking the trend is the Milwaukee Zoo, where Josephine Tickel, head of the employment office, says favorable working conditions make the Midwestern menagerie uniquely attractive to animal workers. "The thing you have to remember is that animals need good pay, decent conditions, reasonable hours, and work that stimulates them intellectually. You can't just treat them like machines — it's not like they're humans."
The current turmoil in the animal labor market is manifested in its extreme at the Saint Louis Zoo, where lions, tigers, jaguars, and cougars have been staging a wildcat strike since February. Missouri Governor Mike Parson has threatened to deploy the National Guard in order to quash the strike, and a spokesman for the zoo told the Dealer that officials are considering employing child strikebreakers, should the work stoppage continue into the summer.