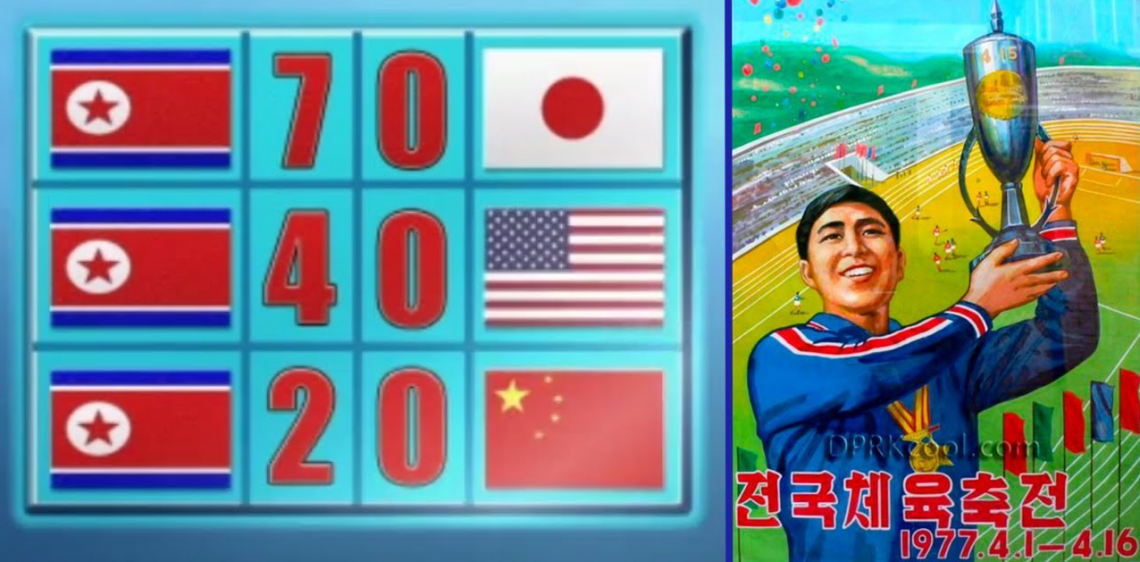 North Korea Wins Unprecedented 18th World Cup
North Koreans celebrated today after winning a historic 18th World Cup. In a thriller of a match at Lusail Stadium on December 18, 2022, the North Koreans narrowly held off the challengers Argentina, winning 17-0. 
Dear Leader Kim and Goalie-in-Chief Jong-Un scored the go-ahead goal, along with North Korea's second, third, fourth, fifth, and sixth goals. Once he secured the double hat trick, he graciously let each of his teammates score. With this performance, Kim reached a total of 127 goals in World Cup tournaments, only 258 shy of the record of his grandfather, Kim Il-Sung. 
Argentina's only opportunity to score came in the eighty-fourth minute, when Lionel Messi attempted to pass a ball through the legs of Kim Jong-Un. However, the Dear Leader deftly blocked the shot with his 18-inch penis. 
This victory marks North Korea's eighteenth World Cup Final victory, the most of any nation in the world and also in space, ahead of Italy with two and the United States with zero. 
Kim felt the victory was well-deserved, stating "I'm just really good at soccer."