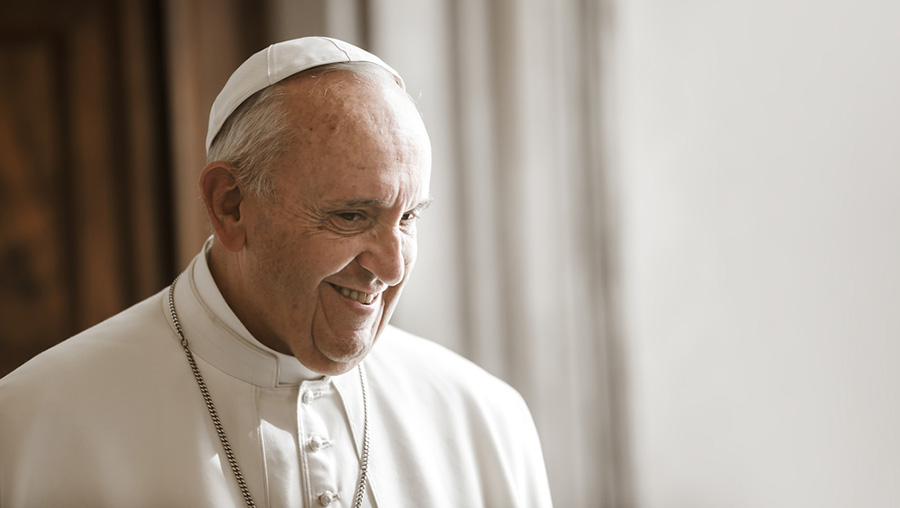 Meet Frank, UChicago's First International Student from Vatican City
HYDE PARK — The University of Chicago has accepted its first international student from Vatican City, a short man known only as Frank. With Frank's admission, the University announced, the admissions office has now accepted at least one student from every country on Earth. 
Frank, dressed in all white and sporting a delightfully eccentric hat, reports being "born" in 2003 but "doesn't feel a day over 60,"  and apparently went to a Swiss boarding school before attending UChicago.
"The two places have a lot in common," Frank said, when asked if he felt homesick at UChicago. "I'm from Argentina — er — Vatican City, I mean, and you won't believe this but UChicago has destabilized a surprising number of sovereign countries, almost as many as the Church, so in a way, it feels like home."
Frank cited the University's rigorous Core Curriculum as a primary reason for his decision: "I was a little annoyed that they don't make us read the great books in the original Latin." He plans to take HUM, SOSC, and CIV simultaneously his first year as well as "every extra SOSC sequence possible."
When asked what he was most excited to do at UChicago, Frank said, "proselytizing even more."