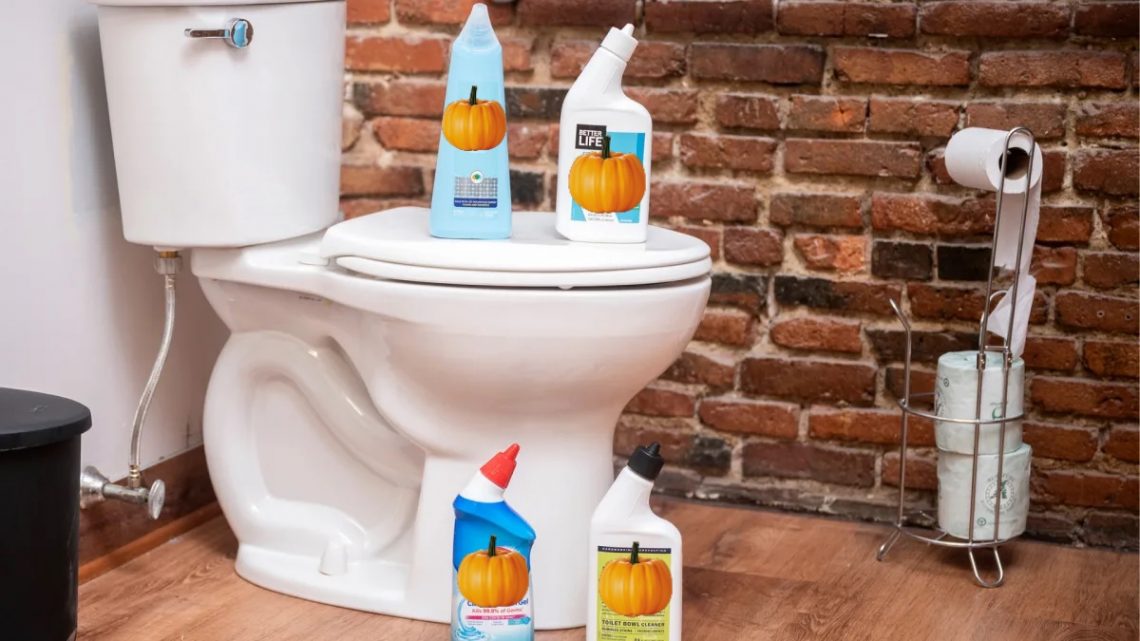 Trader Joe's Introduces New Pumpkin-Spiced Toilet Bowl Cleaner
In order to address recent concerns about the lack of "fall vibes" in the Trader Joe's inventory,  the grocery store has announced a new line of autumn-themed cleaning and hygiene products, ranging from apple cider vinegar toothpaste to dusters recycled from dead leaves to pumpkin spice toilet bowl cleaner. 
"This will allow us to properly commemorate the importance of #fallvibes," said a Trader Joe's spokesperson. "Given how rarely fall occurs, Trader Joe's does not have enough autumn-themed consumer products. This needs to be fixed."
It would seem that this is a project long in the making. After convening a specialized group to address potential vegetable-chemical combinations, the grocery store executives consulted with Trader Joe, who then scoured pick-your-own-apple farms around the midwest to find the best cage-free produce, and traveled across the country to find the freshest, most local chemicals. 
Customer response has already been overwhelmingly positive. "I always try to get into the mood of the season," said one customer sporting a plaid shirt, a corduroy jacket, another corduroy jacket, rain boots, a cable knit sweater, denim jeans, and hay in his hair. "I appreciate that Trader Joe's is allowing me to live my best life and feel connected to nature without needing to go outside more than the stretch between my car and the front door."
The Trader Joe's spokesperson added that "given the wonderful feedback already coming in, we hope to soon be able to #expandthefallvibes, that is, offer an increased array of pumpkin spice products including — eventually — pumpkin spice pumpkins."