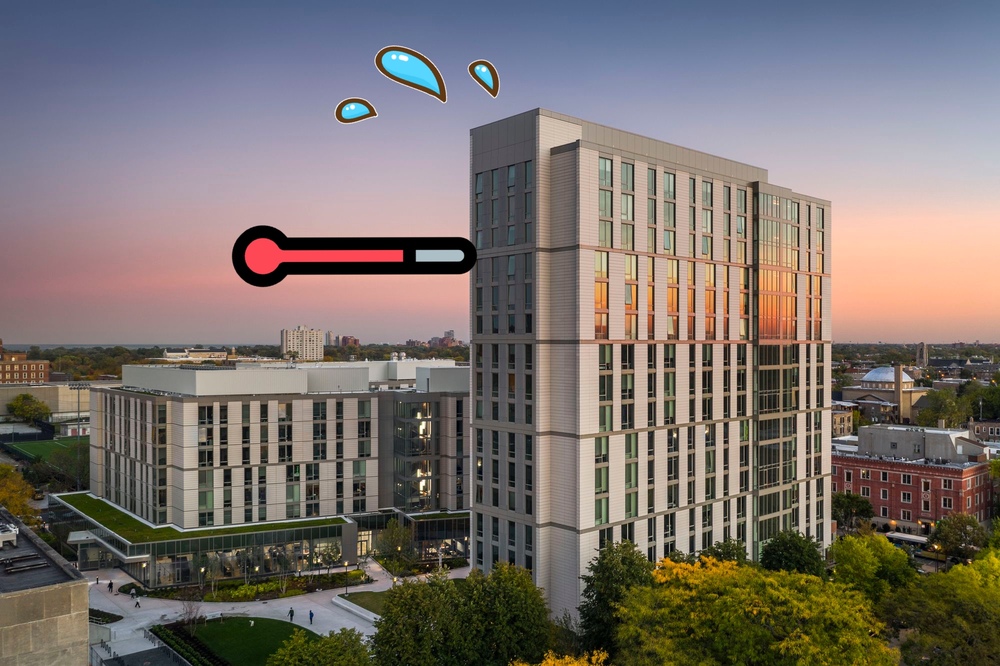 In Desperate Bid to Save Healthy Students, UChicago to Isolate the COVID Negative
Faced with a mounting number of COVID-19 cases in Woodlawn Residential Commons, the University has instituted a new policy on isolation housing. In a notable policy reversal, UChicago Housing & Residence Life announced that students who do not have COVID will be sent to isolation housing at Stony Island Hall. 
Growing public discontent with the current COVID-19 policy, under which sick students are sent to Stony Island, prompted this radical reimagining of COVID isolation. A recent analysis conducted by the administration indicated that at this point and time, there are more COVID positive students than healthy ones.
A representative from Campus Housing stated, "This policy change will reduce the number of students living at Stony Island, cut costs, and improve working conditions for isolation housing staff." 
The source further indicated that a large-scale covert operation will occur sometime this week to rescue the remaining students in Woodlawn Residential Commons who have yet to test positive for COVID-19. Sources spoke to the Dealer on conditions of anonymity, for fear of reprisal from the College administration.
Once the walls of Woodlawn have been breached, UChicago Campus Housing will lead the remaining healthy students to the roof, where they will be airlifted to Stony Island. When asked about potential capacity issues, the source from Campus Housing said that the number of healthy students living in Woodlawn is estimated to be less than 20. 
When asked about effectively turning Woodlawn Residential Commons into a quarantine zone for the sick, the representative said, "It isn't one already?"