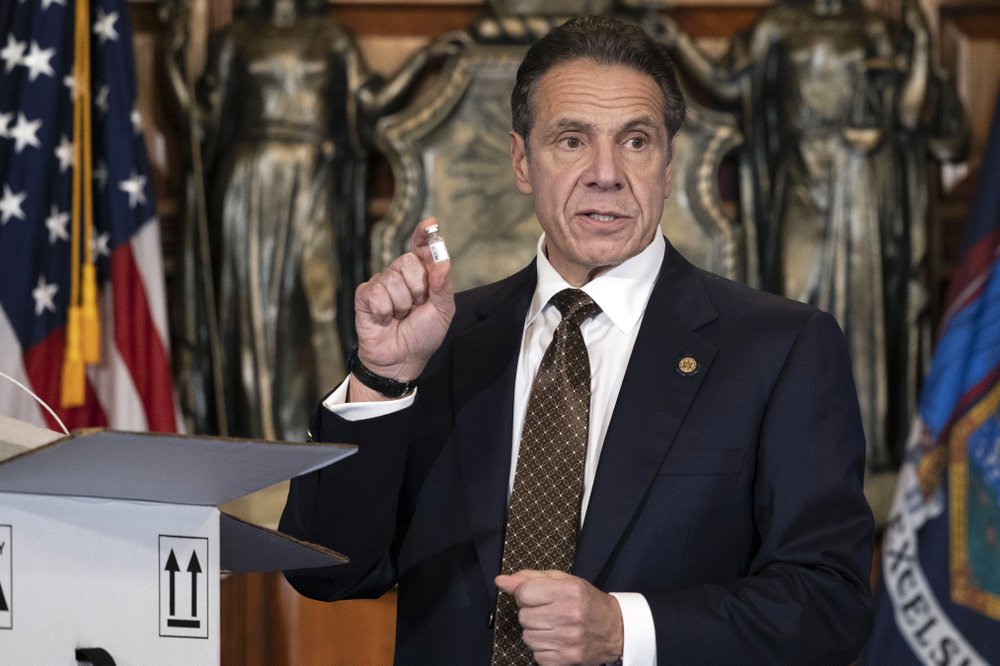 IOP Announces New Fellow, Former Governor Andrew Cuomo
The Institute of Politics at the University of Chicago has announced that former governor of New York Andrew Cuomo will join the Institute as a fellow for the 2021-22 academic year. In an official statement from the University, Cuomo was said to have accepted the offer immediately — one second after asking the caller what the IOP was. 
Seen as a real catch by many IOP staffers, Cuomo is one of many high profile politicians to enter the fellowship, joining the ranks of Steve Bannon, Mikhail Gorbachev, and a George Bush Sr. impersonator who is rumored to be in contract negotiations. The IOP has seen a dip in campus popularity as a result of growing American disillusionment with democracy, and the recruitment of Cuomo as a 2021-22 fellow is believed to be a part of a play by IOP higher-ups to boost their image.
Following his fallout with staff and constituents due to allegations of assault and inappropriate behavior, Cuomo stepped down from his post, claiming that he was "only in it for the primetime Emmy," an award he received in November 2020 for his daily COVID-19 broadcasts. Despite recent negative press, Cuomo was still "honored to be a part of history" for playing a leading role in putting New York's first female governor in office as his lieutenant governor Kathy Hochul replaces him for the remainder of his term.
IOP Director David Axelrod announced on his personal twitter that he was excited to welcome Cuomo, seeing him not only as a longtime friend but as a mentor as well. Axelrod went on to tweet a 50 part thread on how he used to be former President Barack Obama's campaign manager or something, to remind people who may have forgotten.
The IOP's statement to the public also points out how this appointment is a win for diversity, writing that "not only is Andrew Cuomo the first former governor to join the IOP, but the first member of the Italianx community as well." Cuomo is set to appear on the University of Chicago's campus this September with reports claiming that he is using all of his paid vacation days at once to visit city landmarks such as the Cheesecake Factory, Prysm nightclub, and all sites of former MODA fashion shows.