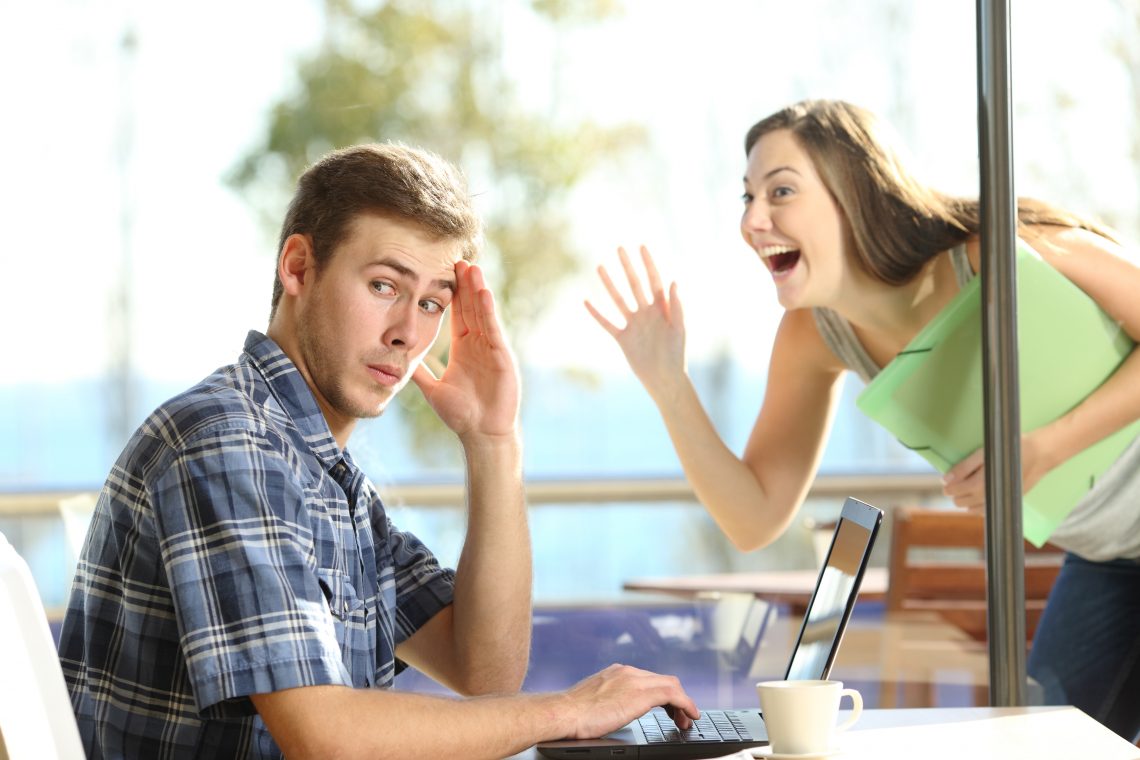 Move-in-Day Drama: First Year Embarrassed to Have Parents
As students from the Class of 2025 moved into dorms, First Year Tyler Bush was seen accompanied by two older individuals who resembled him. While he assured everybody that they were just two of his adult friends, a major Dealer-exclusive investigative report has just uncovered that those are his parents and that Tyler is quite embarrassed of their existence.
"I admit it. I thought it would be pretty cool if I had two older friends who just happened to follow me here and help set up my dorm room," Tyler opened up. "I'm embarrassed to say that those two people actually devoted all their time and care to raising me throughout my life. It's even worse they're still here now, lingering, 18 years after making intoxicating love in the Key West Isles."
As Tyler walked around campus, accompanied by Laura and George Bush (no relation), he felt extremely isolated. He noted that everyone else was by themselves, and he was clearly the only one with parents. "Why couldn't I have just been produced in a lab so I could be parentless like everyone else? This is so unfair," Tyler said.
Tyler's roommate Jeb attested, "I actually met Tyler's parents. They were really sweet, both of our parents are actually having lunch together right now. I'm really confused about what his deal with his parents is. Like, did he just spend all of quarantine by himself or something?"
"At this point, I'm desperate. How am I ever gonna get laid if people see me walking around with parents?!" Tyler strained to add. (Tyler immediately clarified he had gotten laid before.) "I'm weighing my options…a restraining order would take too long, but with murder, I might not make it back for Alpha Delt's Wednesday night's pledgie night. I bet none of the brothers have parents, those lucky bastards. They're the only family I need."
When asked about her son's erratic behavior, Tyler's mother said "He's a kind and wonderful kid once you get to know him."
In a separate interview, Tyler stated: "I hope you didn't talk to my mom. She's such a fucking bitch."
"I do feel bad for myself," Tyler added. "I'm really gonna struggle here. I don't know how I'll make friends or maintain healthy relationships in life, having such loving, supportive parents. I just don't understand how someone with that kind of solid support structure could ever find a way to be content in life."
"I don't need them, I'm perfectly sufficient on my own," Tyler said, while drinking a can of Monster Energy Assault™ and eating dry instant ramen. "They also keep offering to pay for me. I already have an Amex credit card, what do I need them for?" Tyler exclaimed. "I'm perfectly independent now that I'm in college. I can feed myself." The Dealer can exclusively report that he is unaware that his parents finance his $80,000 yearly tuition, in addition to his American Express Blood Diamond™. The Dealer also notes that Tyler has not fed himself once in the 18 years of his life. As his parents left for Walgreens, Tyler pulled up a wikiHow tab entitled "How to Make a Bowl of Cereal."
At the time of publication, Tyler was seen eating with his parents at Nella Pizza e Pasta, his head hung in shame. As he reported to the press later that week, he wondered how he's going to make friends, not sitting at Nella's cool kids' orphan table. His only regret is that he didn't, at the very least, seek to maintain his dignity by brooding away the night alone in a damp, darkened cave.