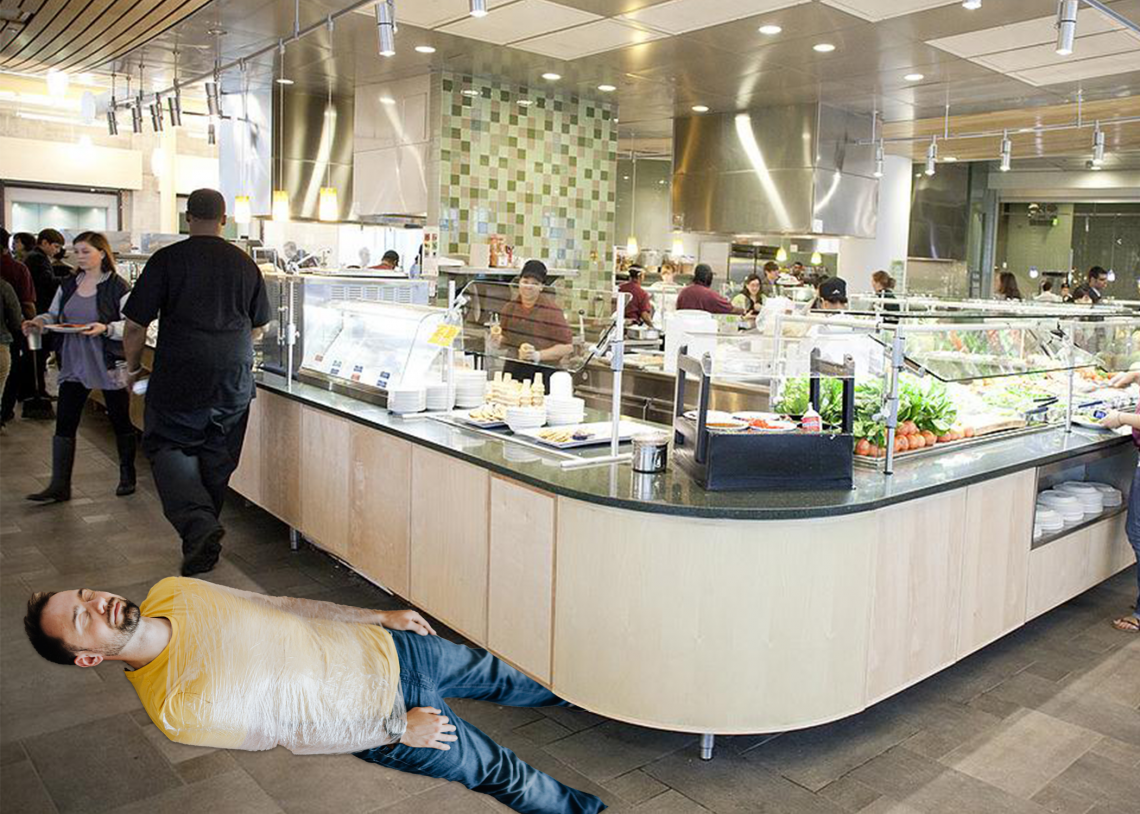 Kid Makes Anaphylactic Shock All About Himself
At 10:04 this morning, first-year John Johnson decided to eat a muffin, which –- unbeknownst to him — contained peanuts. He shortly thereafter went into anaphylactic shock.
Rather than quietly leave the cafeteria and go to a hospital (as politeness would dictate), Johnson chose to writhe on the floor and struggle to breathe (dramatic much?). This attention-seeking behavior disturbed everyone's peaceful breakfast.
Darla Shwartz, a witness to the incident, said that Johnson was "trying way too hard to be the main character" and that he should "stop begging for acknowledgement, because this is why we never invite him to any of our shit." Shwartz added he should "go fuck himself."
"I was just sitting on the floor for five minutes struggling to breathe before anyone called an ambulance," said Johnson. "Maybe they didn't see me or were just busy. I totally get it, everyone's been having a long quarter."
Joseph Silverstein, a member of Johnson's house, said, "Yeah, so while John went to the bathroom, I swapped his muffin with one that had peanuts, and, gosh, after hearing that he went to the hospital… It was so worth it! I'd do it 100 times again. It was so hilarious, I could barely breathe. I suppose John could barely breathe either, so it feels like an equitable exchange." Silverstein likewise added Johnson should "go fuck himself."
Johnson went on to say, "Everyone must've been really focused on studying. I hope I didn't disturb them. I don't want to be a burden."At this point in the interview, Johnson started to cry and we got really bored. We think he said something about how he wishes this experience won't leave him unable to volunteer at the local orphanage or something dumb like that. We got tired of watching him cry (gross), so we stopped listening to him and left — but not before telling him to go fuck himself.
Johnson is due to be discharged in three weeks, meaning he will have to take a leave of absence this quarter, much to the pleasure of the entire student body. The Dealer thinks that he should just check his muffin next time, instead of being such a fucking moron and giving himself anaphylaxis.