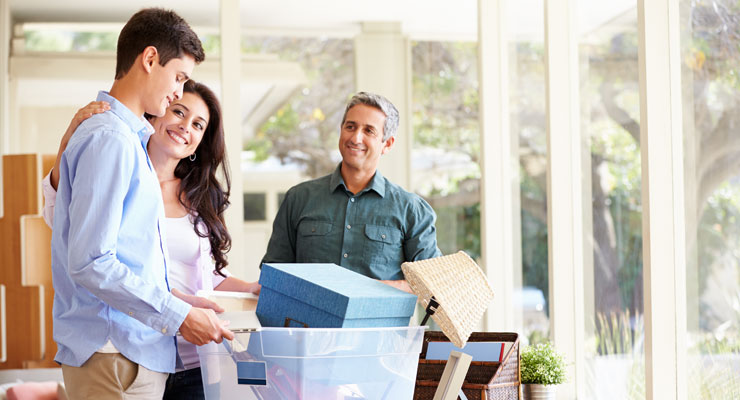 Visiting Parents Worried about the Cost of Three Weddings after Seeing Son Talk to Three Different Girls in His House
While parents Michael and Jessica Trout carefully budgeted for their son Timothy's college expenses along with a single wedding, they were abruptly reminded that some costs simply cannot be anticipated when they watched him engage in conversation with three women over the course of Parents' Weekend.
Timothy was seen confidently saying "Hi" to Sally Jenkins in the hallways of Renee Granville-Grossman on Saturday October, 23, before causing her to giggle as he referenced how much work he has this weekend. Timothy was then spotted this morning telling Ella Hill the readings for HUMA in Cathey Dining Hall. Her roommate, Martha Stuart, stood by as they talked. All three women are first-years and members of Halperin House.
"This just throws a total curveball to all of our prior financial planning," Mr. Trout said, after seeing first-year Timothy interact with the women. "I'm not sure how we'll land on our feet." 
In spite of their new financial difficulties, Mrs. Trout seems to have found some excitement in Timothy's budding relationships with three female counterparts. She relished the effect he seemed to have on coeds, saying: "I always knew Timmy was outgoing, but I never would've imagined the primal, magnetic, sexual energy my son could exert on the women of the UChicago community. He's like the modern-day David Cassidy."
When reached for comment about her future matrimonial commitments to Timothy, Ms. Hill expressed confusion. "Who's Timmy?" asked Hill, whose name now graces a save-the-date Mrs. Trout just evited to close friends and relatives. Her roommate Ms. Stuart cut in: "He's the guy from Media Aesthetics you asked about the readings this morning." "Oh," Hill replied.
Ms. Jenkins, meanwhile, was less bashful in expressing her feelings toward Timothy. "Timmy! I love Timmy! He's like my favorite guy here," she said. "I hope we have a class together next quarter so we can actually talk outside House Meetings."
After hearing their enthusiasm, Mrs. Trout added, "Seeing how those girls waved to my son and laughed at his jokes about UChicago that weren't funny, I could tell that they were lusting for him." She smiled wistfully as she continued: "I could tell from the titillating glee in their six youthful eyes that my son was satiating them in a way I haven't known since our honeymoon in 1993 [to Oslo]."
Mr. Trout, at least momentarily, seemed less pleased with the situation than his wife. "What are the options?" he asked. "We've already refinanced our house. I mean can you re-refinance a house? Is that even a thing? What do we own that could be used as collateral?"
After Timothy briefly introduced them to Jenkins, Mr. and Mrs. Trout began mulling over whether it was worth fabricating an application to graduate school on Timmy's behalf simply to take out a loan for the weddings at better interest. As they Ubered away, however, Mr. and Mrs. Trout were seen together moaning "Oh God" as they noticed Timothy talking to a male peer, wondering what that relationship could possibly mean.