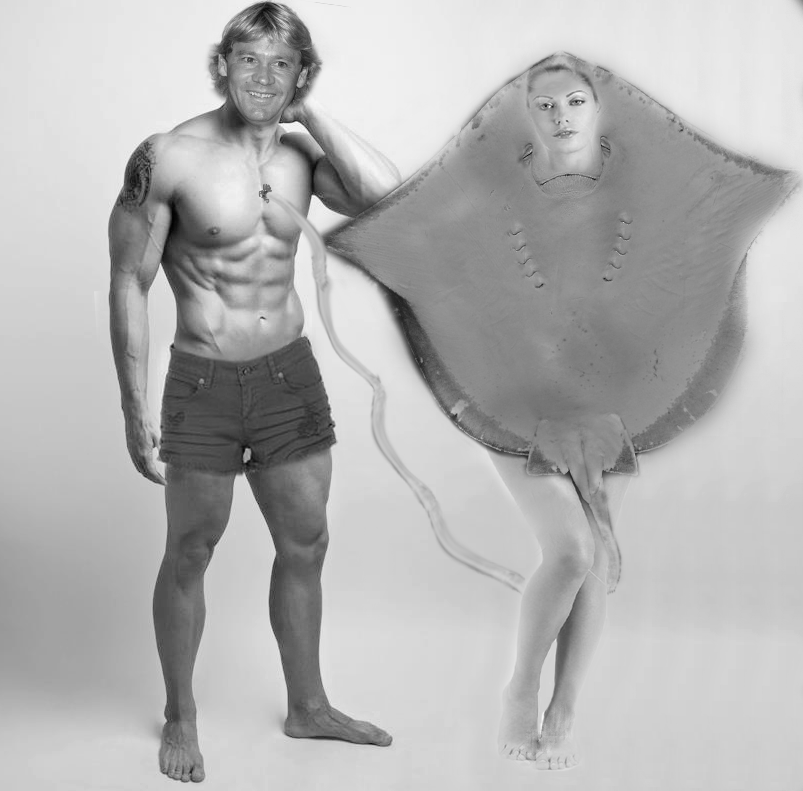 Sexy Steve Irwin/Stingray Costume Pulled From Shelves
Oct. 10, 2016
Citing a brewing "outrage tornado", Halloween Unlimited CEO Bart Robinson ordered his franchises to stop selling the popular "Sexy Australian Reptile Finder and Scary Pointed Sea Glider Couple's Costume" immediately.
Robinson's email to stores acknowledged the resemblance to the famed 'Crocodile Hunter' was unfortunate, but entirely unintentional. "Steve Irwin was a personal hero," Robinson continued, "it was pretty much a stab in the heart when he died." However, it seems unlikely that the company's sales will suffer because of the hubbub, as many stores had sold out of the costume before Robinson's nationwide email was even sent.
Halloween Unlimited employee Chet Filipowski seemed perplexed by the controversy. "I grew up with the Crocodile Hunter, man. He was a groovy dude. But you have to admit, it's kinda funny." Filipowski also said the costume was "pretty much stupid. Sexy Steve Irwin? That's redundant. Normal Steve Irwin is 100% pure sex."
When asked if he would wear the costume in question, Filipowski had this to say, "I don't know dude, I'd have to find my lady stingray first. If you're swimming out there, sexy sea glider, give me a call. I'm looking to be pierced in the heart… by your love."
Reminiscent of last year's embarrassing "George H.W. and Barbara Bush Matching Couple's Pubic Wig" controversy, Halloween Unlimited has once again dominated news cycles and consumer's pocketbooks with its bizarre brand of offensive and puerile humor.