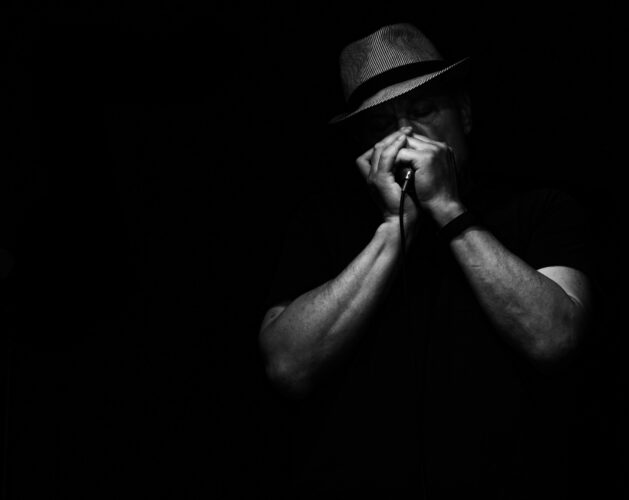 Summer Breeze Headliner Revealed to be Jazz Harmonica Legend Artie "Fingy-Wingy" Malone
After much anticipation, the Major Activities Board has finally announced their headliner to be legendary Chicago blues harmonica player Artie "Fingy-Wingy" Malone. If you haven't heard of Artie, he might be more familiar as that guy in a really big, beige suit who hangs out in the Ida Noyes pub during the daytime. 
But even if this is your first time hearing his name, Artie is no stranger to making headlines. In 1962, he made history by being a part of the first televised car chase, which reportedly arose after the musician allegedly killed famed Jazz frontman Freddy Fungo Funkmeister over playing the wrong note in a concert. 
Major Activities Board President Joan Kindlewood discussed the deliberations which led to selecting this controversial headliner, "We were almost all settled on SZA, but Artie held our treasurer at knife-point."
When asked for comment on his upcoming performance (and also on the knife allegation) Malone explained, "Me and the cats, Doctor Knuckles and John "Stabby" McGee,  are really excited to jam. I played Summer Breeze in '67 – when we could still do cocaine on stage and boogie with chicks down at Jimmy's Woodlawn Tap after the show." Malone followed this statement with a 12 minute rant about the Kennedy Assassination, which the Dealer has retracted for clarity. 
The official MAB statement on the headliner reads: "We are very pleased to welcome Artie back to the Summer Breeze stage, and we hope that students are able to appreciate the music of such a Hyde Park staple. However, we also advise students to practice precaution around Artie: do not make any sudden movements near him or mention Ska to him.' Also BTS will be opening for him. "