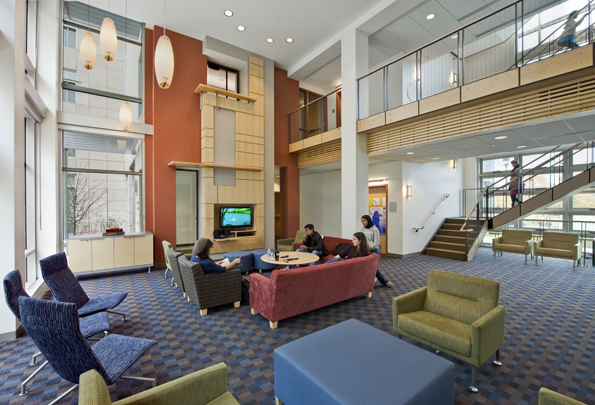 Second, Much-Nicer Couch Found Between Cushions of House Lounge Couch
WOODLAWN — While cleaning out the couch in its house lounge Thursday, residents of Markovitz House were shocked to discover an object lodged between its cushions: a second, much-nicer couch. The excavation follows several other discoveries over the past year, which have unearthed various tchotchkes including a used condom, the loose ashes of several former house pets, as well as 14 copies of Balcony of Fog by Rich Shapero. 
House resident Jules Mansueto initially claimed the nice couch, stating "mine mine mine mine couch all mine." Mansueto later clarified that the couch was "a heirloom from [his] legacy admit great-grandma" and that it had been "lost since 1895". His claim is disputed by fellow resident Lily Regenstein-Boyer, who instead traces the couch's roots back to 2020, when her family donated $50,000 to the University for Markovitz's furniture expenses. Despite these claims, the Markovitz RH's have decided to keep the couch in the couch lounge next to the old couch.
With the couch's cushions producing increasingly unlikely objects, Markovitz residents are excited. "I can't wait for what we pull next time," said second-year Rafa Terrence. "Maybe we'll even get counseling services."