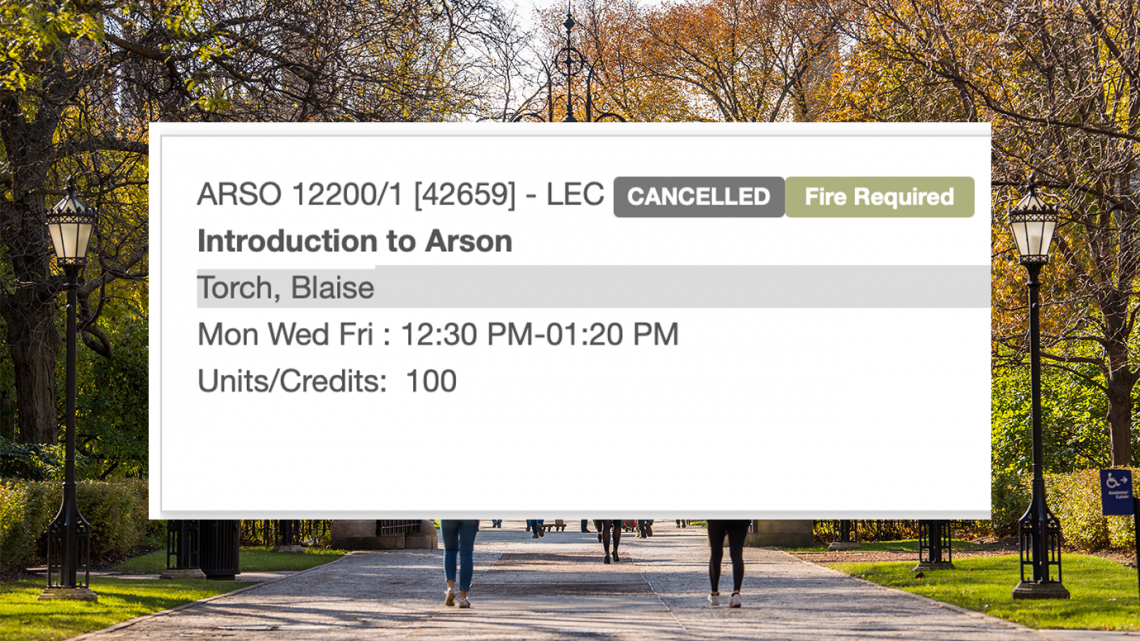 UChicago Reluctantly Agrees to Stop Holding Arson Classes
HYDE PARK – After years of student complaints, Dean Boyer reluctantly agreed Monday to remove the ARSN 200s sequence, UChicago's world-famous introductory arson course, from the spring quarter course catalog. Boyer cited the hundreds of dollars worth of chemicals and the impetus for the university's decision to finally axe the sequence.
This move comes in the wake of a massive uptick in arson at the University. Boyer had maintained for years that the ARSN sequence was "harmless," especially since it followed longstanding University policy in refusing to teach anything with practical applications, heavily focusing instead on "theoretical arson."
Students who had been enrolled in the sequence were critical of the decision, with one third-year student claiming that the course was an "important outlet for students with firebug [sic] tendencies" and warning administration to expect "explosive, truly incendiary pushback".