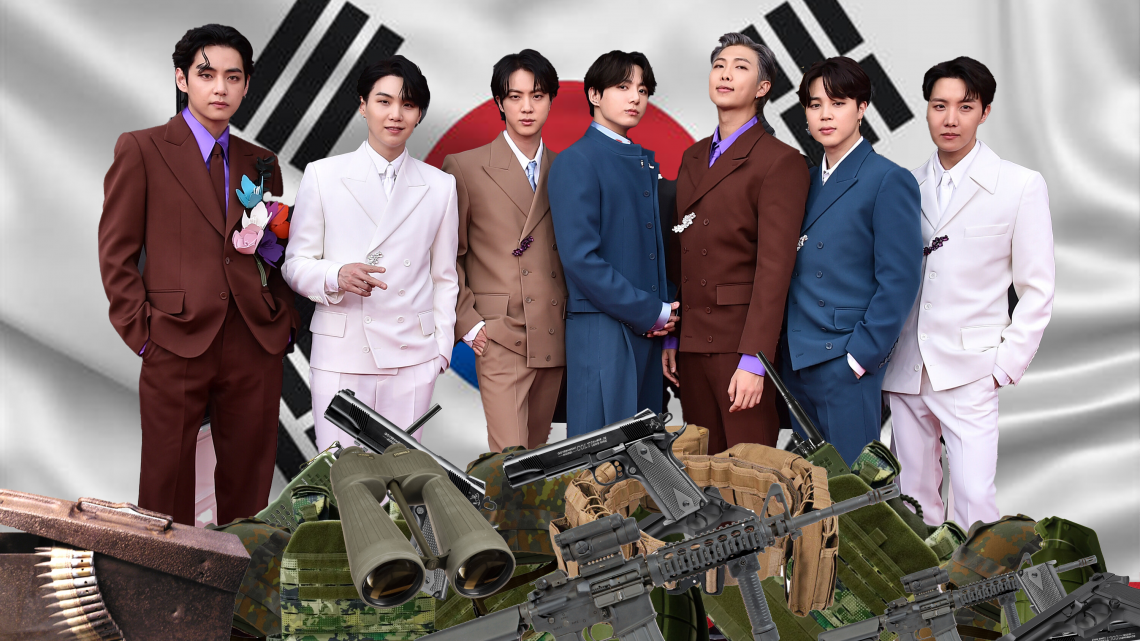 BTS Members Disband for Good After Finding Their True Passion in the Military
Kim Seok-jin, known mononymously as Jin, broke the news that he would not return to BTS following the end of his military service this last Friday on Twitter. Citing his recent involvement in the Republic of Korea Army, Jin declared in a press release that he "like[s] handling guns too much to stop."
This news came as a shock to local fan organization UChicagoArmy. Founding member Darryl Godspeed shared, "my heart has exploded like Dynamite." We were not able to get any more words from them before they stormed out of the room crying.
In a Tiktok livestream, Jin shared his future aspirations of ranking up in the military. He says that being a night watchman fits his more quiet personality, but that he hopes that he can start deploying more mines in the DMZ soon. "When I made music, I could only imagine blowing up in an explosion like a star. As a minesweeper, I could be blown into space in the blink of an eye. Hah, that reminds me of my hit single 'The Astronaut.' Because if you get blown into space you will be in space like an astronaut."
Following his announcement, other BTS members have declared their intention to start solo careers in the military. Jeon Jung-kook, or Jungkook, made a special announcement that he would enlist in an undisclosed American mercenary company. "It will allow me to travel the world and see my fans!" Responding to pleas from fans, Jungkook clarified that he would not give up singing. Instead, he would try to spread cheer, as he describes it, "in terrible warzones where nobody is happy." 
Many pundits remarked on the news, including UChicago's own Allen Sanderson. "This is the best news I've heard all day. Maybe he'll go out there and find Hunter Biden's laptop," remarked Sanderson.

Aidan Jones is a third year. He studies physics. He listens to good music. And he watches stand-up comedy. When he grows up, he hopes to become a blacksmith.