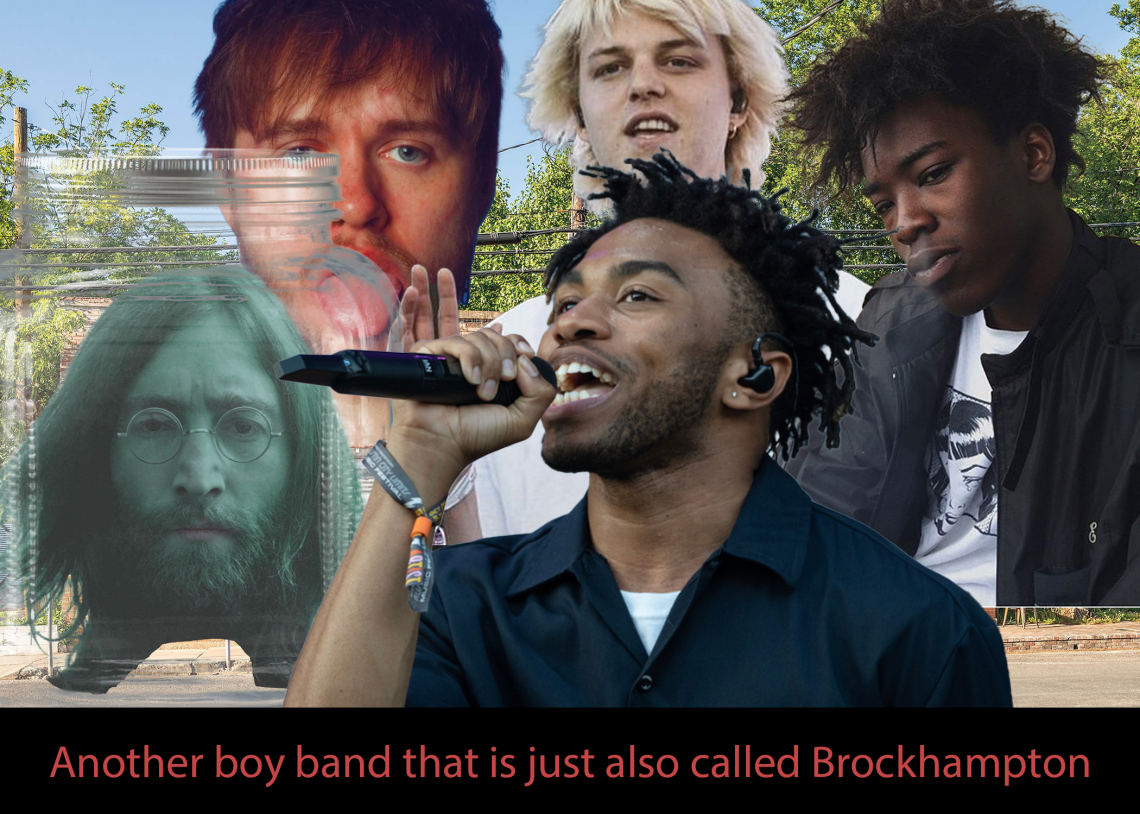 Oh Boys! Kevin Abstract Debuts Completely New Boy Band Also Called Brockhampton
Famous musical artist Kevin Abstract released his new album this fall with hot new talent ready to raise the roof! "Brockhampton," named after the Texas town where they met, features fellow youngsters Merlyn Wood, Joba, Bearface, and the cryogenically frozen head of John Lennon. 
With this project, Abstract wanted to bring back the boy band aesthetic that permeated his childhood as a '90s kid. "The world needs new boy bands, and so I am making another one that is just also called Brockhampton," explained Abstract on Twitter. 
Unsurprisingly, the gang has had a bit of drama during the album's release. On his TikTok, Mr. Abstract added that he experienced some chemistry problems with another band member. He explained that other group members did not see eye-to-eye on their favorite movies. "I loved Dune (2021), and we have another member who was a total buzzkill." 
Sources close to the Dealer reported that the drama might have started with a Reddit "Ask Me Anything" in which Abstract went too far in describing the new lights and machines added in the remake to the 1984 film adaptation. "The iridescence of the colors! Each shot in that movie was perfect," wrote Abstract. Another band member, Mr. Bearface, chimed in, replying to say that Abstract "should try to imagine what the original would have been like in theaters." Abstract stopped responding to questions after the response. Time will tell if this boy band is long for the world, and whether the band will produce their first album.