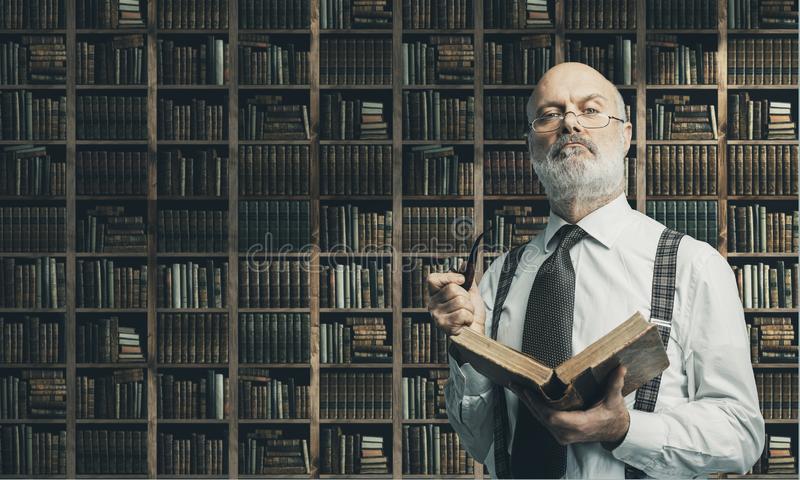 Ethics Professor Requires Own Textbook for His Class
As classes began, incoming students were surprised by the syllabus for "Ethics in the Modern Age." Professor Samuel Hartwell had included his usual guidelines of disallowing sick, religious, and maternity absences, and requiring attendance to an extra weekly lecture at 11 P.M. However, what really turned the heads of students was the required textbook for the class.
"I almost didn't believe it, but sure enough, the textbook was Contemporary Ethics and Principles by Prudence, Saint, Hartwell, and Mensch. I was surprised to see Professor Hartwell's name on there, but I guess he knows the book inside and out" said second-year Wendy Morris. Other students had similar reactions to the textbook selection."I'm about to go to the bookstore to buy it. He's among the most knowledgeable people in the world in this field. I'm honored to learn from him and his textbook," stated third year Alex Liu. 
The Shady Dealer was also able to reach Professor Hartwell for a comment regarding his choice:"Quite frankly, it's the only good book out there. The others don't really cover the evolution of ethics in the modern age, especially on the internet. I hope my course will instill the best values in my students while also educating them to the fullest." Professor Hartwell went on to specifically stress that no one should engage in unethical acts online, especially the piracy of copyrighted textbooks.