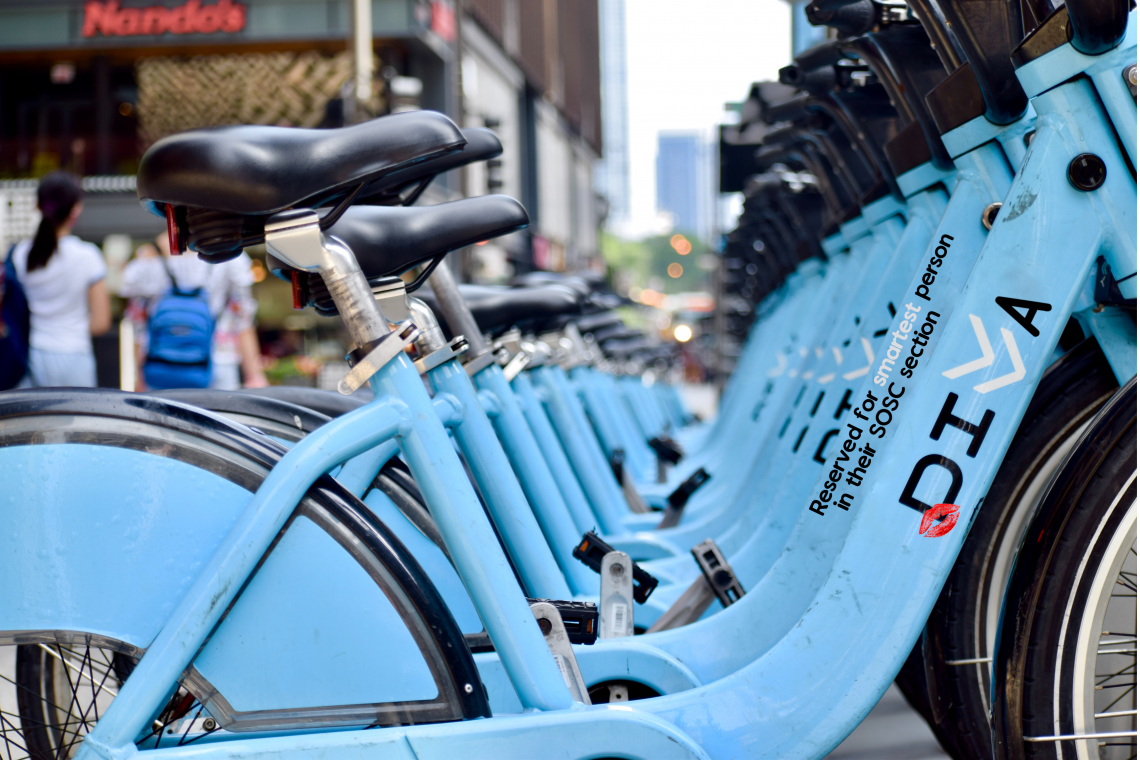 How to Look Hot on a Divvy Bike
Divvy bikes are convenient – if you happen to find one that works. But sadly, some students irationally fear they'll look "stupid" on one. We hope to remove the stigma around these blue contraptions, because convenience never needs to come at the cost of looks.
Here are five tips to look like a 10 on your next Divvy ride.
Seat adjustment is crucial. Make sure the seat is as high up as possible to elongate your legs and highlight your killer calves.

Ride with no hands. Your less attractive peers will confirm your lifelong God complex, as they see you ride hands-free. They will throw their naked bodies towards you, etc.

Whip out your phone. The grind never stops at UChicago. You can't appear to have a second of free time. Highlight your productivity by betting on nine-team parlay or shopping on Shein, or if you're less cultured, refreshing r/Consulting.

Airpods in and Noise-Cancel on. Listen to something to set the mood for your discussion of Abrahamic sacrifice in

Genesis

. Some suggested girlboss anthems are "Gold Digger" or "Blurred Lines." You'll also need to tune out the honking as you unconsciously run through red lights on the Midway.

Try to look cool and disinterested. The closer you come to hitting pedestrians, the sexier you'll look – bonus points if you actually hit one. This can be a great way to introduce yourself to someone new. If you're lucky, you may even get their number (for insurance claims).
Riding a Divvy bike might not sound hot at first, but it could be just what you need to boost your sex appeal on campus. Just make sure that once you're on it, you have a complete disregard for everything going on around you. In fact, if you are at all aware of your surroundings, you probably aren't doing it right. Your SOSC crush will moan in desire as they see you smash into Aztec Dave's food truck and plow into three pedestrians. "Did you see that Divvy biker dry heave for 10 minutes and then pass out after hitting that food truck? Ugh…so hot."