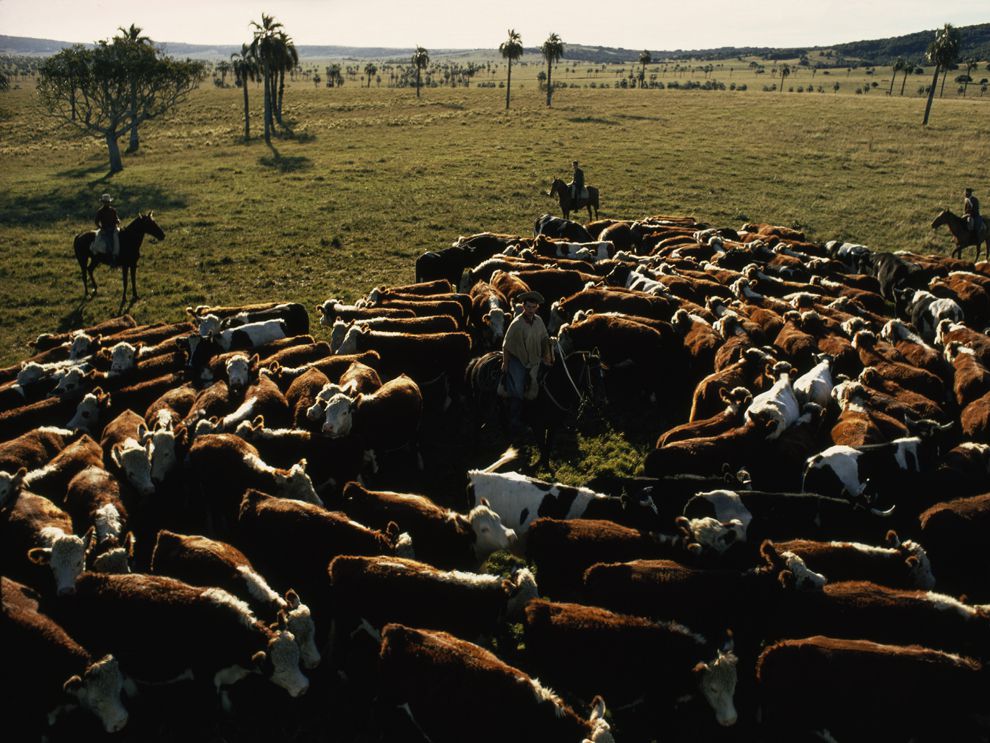 To Combat Talks of a Meatless Future, Undergrads Create Culinary Magazine The Chicago Carnivore, Promise to Uphold Chicago Principles of Slaughtering Cattle by the Millions
Everyone on campus has been talking about the future of meat in our food — Burger King's Impossible Whopper is now a mainstay item on their menu, Taco Bell serves a Beyond Sausage Breakfast Sandwich, and McDonald's recently announced that it will be offering a McPlant Burger at select locations in the near future.
Some students feel that all this talk has been drowning out the voices of meat eaters on campus. In an effort to prop up these marginalized consumers, a group of first and second years have taken the initiative to found a new culinary magazine, The Chicago Carnivore, that is being published online with a monthly print version additionally mailed to every student on campus, no subscription necessary and no opt-out available.
Founding Editor-in-Chief Gelizabeth Gobleh, who prefers to be called Glizzy Gobleh ("It's a mouthful, so I might as well cut some of it off"1), explained that the purpose of the Carnivore is to "uphold the Chicago Principles of slaughtering cattle by the millions."
Managing Editor Armand Angerous added, "College is a place to be exposed to new varieties of meat, so we at the Carnivore are accordingly not in favor of safe spaces in our dining halls that protect students from said meat. The Vegan, Vegetarian, and Gluten Free stations must go, unless the University wishes to breed a generation of weak minds without the proper proteins to deal with real world problems."
"Needless to say," chimed in Gobleh, "we are wholeheartedly against the idea of University faculty mandating 'Allergy Warnings' on possibly upsetting food."
Gobleh, Angerous, and the rest of the Carnivore staff were especially upset by the University's decision to cancel Armie Hammer's scheduled visit to campus. The Editorial Board released an official statement "condemning the University's picking and choosing of which kinds of meat-eaters are allowed to come to campus, and which are not."
The Considering Cannibalism section of the magazine, which has unexpectedly acquired many vocal detractors on campus, chose to orchestrate a Hammer event off campus at an undisclosed date and time so that his speech wouldn't be "drowned out by the mob."
The idea of a meatless future means different things to different people, however. One case in point is Frank Fingerstein, a recently fired staffer from the magazine, who with a few friends organized a Male Chastity Belt Drive outside Saieh Hall last month, encouraging student passersby to "lock up their meat" because the "corporations are coming to take it."
One organizer at the event, who had his laptop open, privacy screen protector mounted, and headphones in, was also heard yelling, "I'll give you my meat when you pry it from my cold, dead hands!"
Amidst the public backlash surrounding the event, the Carnivore distanced itself from Fingerstein, claiming they never actually accepted any of the texts he wrote. "We did not have textual relations with that man," read the Editorial Board's other official statement.
A subsequent investigation into this statement by the Dealer's diligent fact-checking team yielded a blue spiral-bound notebook covered in mysterious handwriting that was eventually declared to belong to Fingerstein, forcing members of the Carnivore to acknowledge that they had lied to the four students subscribed to their weekly newsletter.
1 – if any readers were confused about the starred quote, we just wanted to make it clear that that's what she said.