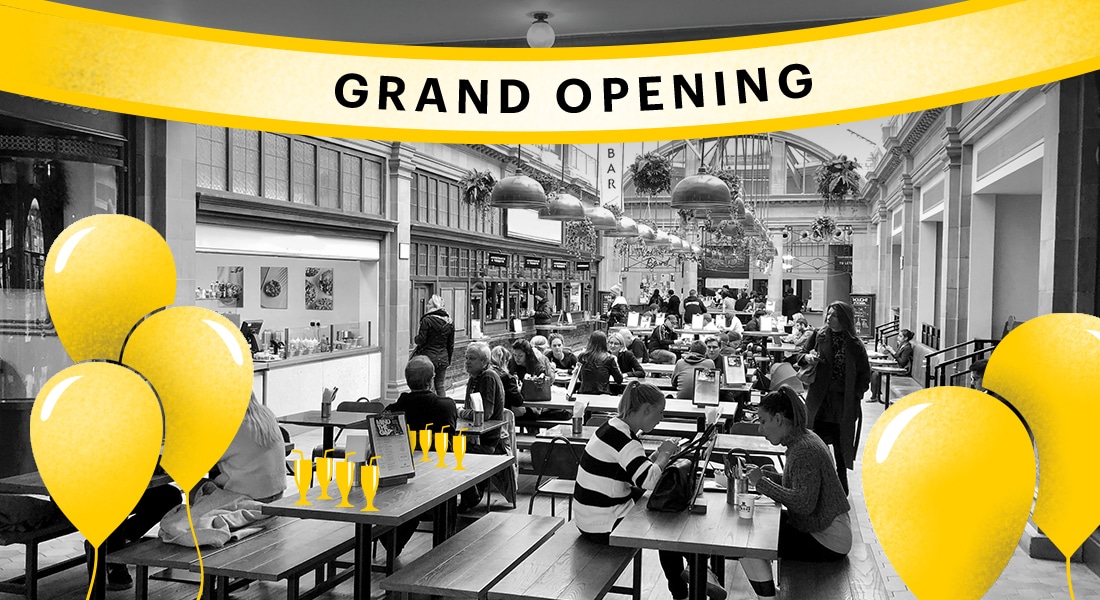 "Narcolepsy Cookies" Opens on 55th Street to Generally Terrible Reviews
Krispy Kreme's wildly popular Insomnia Cookies, a staple of college campuses nationwide, received word Saturday that a new sheriff was in town. Or maybe not. Sometimes, at least. He tends to sleep in.
Narcolepsy Cookies, the brainchild of Silicon Valley billionaire Lorenzo von Matterhorn, AB '07, operates with a unique twist at the point of delivery: every employee is chronically sleep-deprived. As such, hours of operation tend to vary wildly by the day.
"I walked in there at about, maybe 3pm on a Wednesday expecting to buy some cookies, but went home empty-handed. Everybody there was completely out of it," said Ava Kirkland, third-year in the College.
Others are more opportunistic. Security footage from the UCPD shows an exceptionally large, googly-eyed, navy-blue furred creature walking into the establishment with a firearm. Upon noticing that the entire staff was asleep, he simply holstered his gun and walked out with several boxes of chocolate chip cookies. [Individuals with knowledge of this incident are encouraged to contact the Shady Dealer.]
Regardless of the company's questionable bottom-line, Matterhorn defends his business model as an important step towards inclusion in the workforce. "When's the last time you ordered food, and your waiter passed out mid-sentence? Those crucial moments of being left open-handed are exactly what gives us time for reflection. Sometimes, in the real world, when you order something, you won't get it, and the person you need will start to doze off and collapse into a pool of their own drool. Then what? Don't sleep on Narcolepsy Cookies." 
He claims he got the idea after his Uber Driver (Daniel, 3.3 stars) fell asleep behind the wheel, causing Matterhorn to take control of the car, and in turn, take control of his life. "I understand that my primary employees, regardless, will be college students, which comes with unhealthy sleeping patterns. So, I decided to run with it. The obscure loophole within the Fair Minimum Wage Act of 2007 that allows me to pay these students next to nothing when they fall asleep on the job has nothing to do with it."
Matterhorn has received considerable criticism for expanding his model to delivery drivers, who within 48 hours of operation have caused at least 14 accidents in the Hyde Park area. But Matterhorn and President Zimmer, author of the Chicago Free Speech Principles, issued a joint issue this morning describing these concerns as overblown. "The problem with liberals is that they're just too sensitive. In their deranged minds, even the road should be a 'safe space'."
We encourage readers to make up their own minds, sleep on it, and get back to us. This week's hours, subject to change, are posted below. 
Sunday-Saturday: 4:00am-4:15am, 7:00am-8:00am, 11:00am-11:07am, 4:00pm-4:20pm, 11pm-1:00am