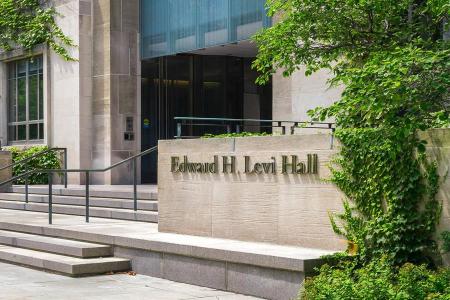 Admin Introduces Reading Hour Every Week That Accumulates Into One Reading Day
Reading period will be shortened to a single reading hour on twenty-four days of class – accumulating into one Reading Day for the quarter – beginning in autumn 2021, according to an email sent out by Provost Ka Yee Lee on Sunday morning.
Currently, quarters comprise eight-and-a-half weeks of class, and a two day long reading period before Finals Week, or as it's better known, the week before March 22nd. The change to a single hour over twenty-four randomly chosen days in the quarter – accumulating into one Reading "Day" for the quarter – are part of a set of recommendations for adjustments to the quarter system following a committee review of the current calendar.
"These adjustments result from a comprehensive review of the academic calendar by a committee composed of faculty, academic staff, and undergraduate and graduate students, who worked at the charge of [College] Dean John W. Boyer with support from the Office of the Provost," Lee wrote. The committee was originally called the Committee to Review the Academic Calendar, but was renamed the Committee to Increase Student Stress upon the publication of these findings. "The committee felt that students should be motivated to study for finals before they actually learn the material that will be on their finals, and if you don't like it fuck you your GPA is too low to transfer anyway," Lee's email finished.