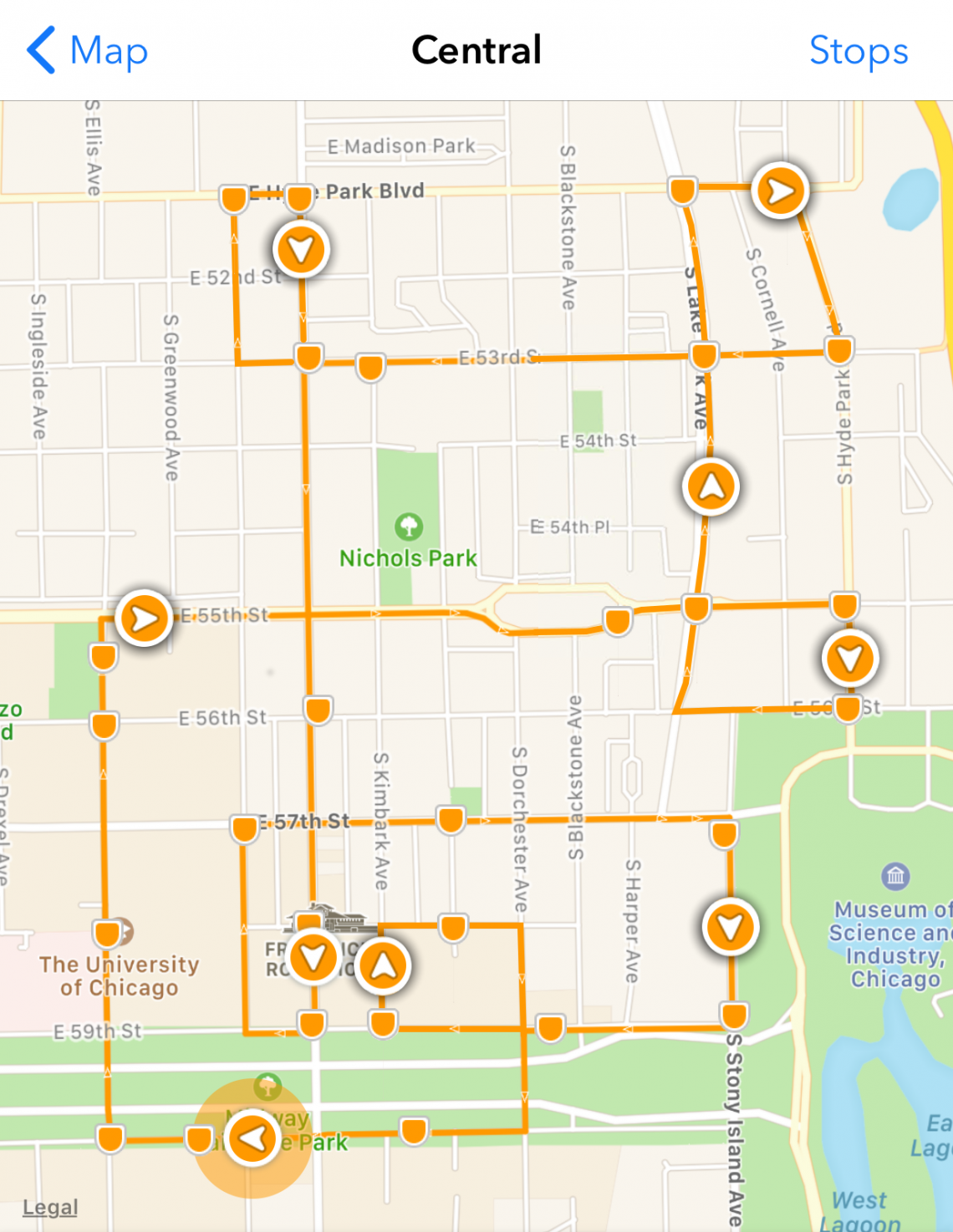 New Central Route to Only Turn Right
In an effort to streamline the Nightride shuttle system, the Central route has been revised to only make right-hand turns, effective immediately.
In an email to the student body, Transportation and Parking Services informed students of the recent change. "Students have voiced concerns that the Shuttle routes are too circuitous and unintuitive. We recognize that students' commuting patterns can change over time, and we are always making changes to reflect demand, which is why we are excited to announce that, starting tonight, we have banned the Central from making any left turns."
"It is our hope that the next time you're going for a night out, or visiting a friend at another Residence hall, you can be rest assured that under no circumstances will your bus ever change direction, except toward the right-hand side."
The new Central route, which originally consisted of 4 left turns and 8 right turns throughout its route, was revised to replace each of its left turns with three right turns. It now makes no left turns and 20 right turns.
The email continued to highlight advantages of the new route, such as reduced conflict points with oncoming traffic and 50% reduction in blinker maintenance costs.
"We thank you for your valuable feedback on our latest survey that helped us craft a new Central, one that better serves the needs of students and faculty by making three-quarter loops around various blocks in the Hyde Park community."
"Not two left turns, not one left turn, but zero. Taking the shuttle from 55th Street to Burton-Judson is no longer a 9-minute journey but a nice, even 40 minutes. Here at the University of Chicago, your safety is our highest priority, and we are always eager to improve the way we serve you. We go where UGo."
Transportation and Parking Services reminded students that they can track shuttle arrival times on their smartphones and become acquainted with the new changes by downloading the TransLoc Rider app from the App Store.