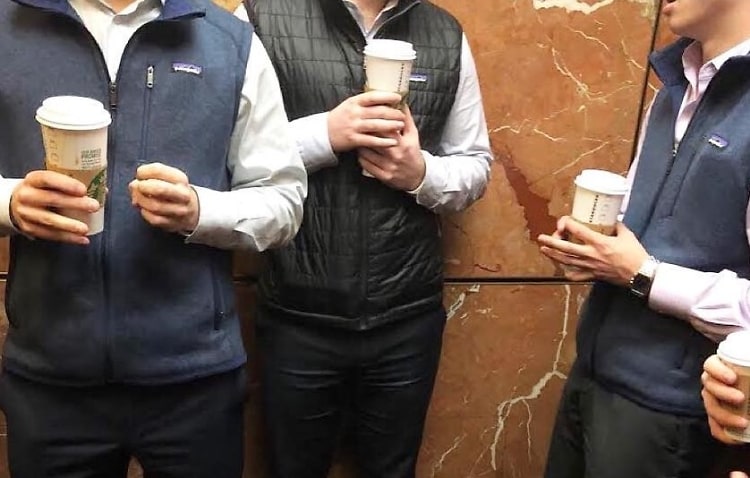 Booth Student Announces His Two-Week "Immersive Empathy Micro-Metcalf Retreat" on Linkedin
#MondayMorningMotivation
Hey Boss Attitude Nation! 
As I am sure that you've heard, Booth School of Business, where I am pursuing an MBA as an octuple legacy has gone remote for two weeks. Despite the difficult news and  I am proud and grateful to announce that I have been chosen for a highly selective immersive empathy Micro-Metcalf Retreat in Vue 53! This experience sits at the nexus of healthcare, finance, and social science to give students an integrative look into empathy in times of a global pandemic. This one-time, Booth exclusive experience, is the concluding portion of a two-part event series "North Side Sparks and Spreaders."
As a white man from Scarsdale, I have faced my share of difficulty, like when I sprained my wrist playing polo. I had to make sacrifices this quarantine too, having to cancel my SoulCycle membership and give up posting pictures of my sick pool parties on Instagram because some bitch ICU nurse said it was "inconsiderate." Nonetheless, I have always maintained my life mantra, #BossAttitude. Even in the most challenging of times, there's absolutely #NoExcuses to not expand your portfolio with meaningful, paid experiences. 
I would like to thank my friends, family, mentors, and Tom "with the cough" Richardson who supported me through the recruitment process. I would like to remind my following to not criticize yourself, or criticize others. No matter how misguided and inconsiderate their actions may be in a pandemic, and no matter what emails Michele Rasmussen might send out, #BossAttitudeNation is a judgment-free zone. I am excited to see what these two weeks will hold!
#BigBossOut