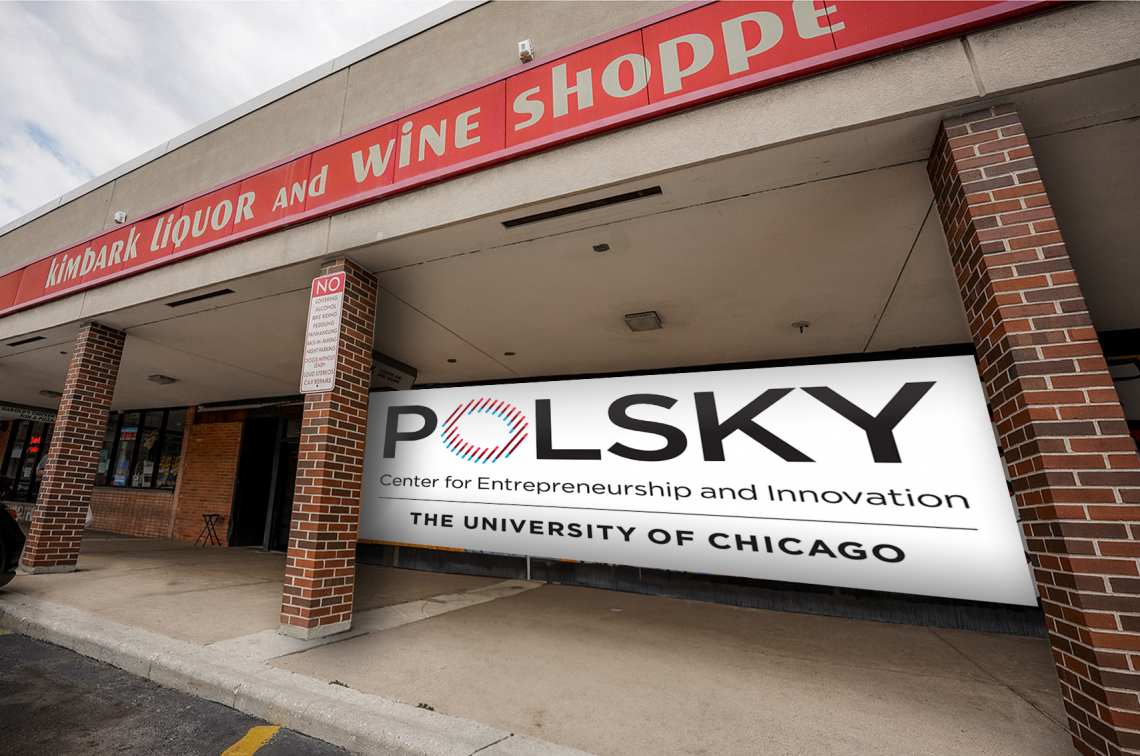 Polsky Center Acquires Kimbark Liquor
After weeks of negotiation, the Polsky Center for Entrepreneurship and Innovation has announced its plans to acquire Kimbark Liquor. 
The move was spurred by a recent study conducted by graduate student researchers at the Harris School of Public Policy which found that the median age of the incoming class of 2027 was a record breaking 21.5. This is a continuation of a decades-long trend seeing the aging of American college classes. 
An exit poll conducted at Woodlawn Tap found that 20% of 3rd-year patrons were there to celebrate their 21st birthday in spite of possessing documentation proving they turned 21 shortly before their first year of college. 
The study attributes the demographic shift to changing societal norms about reporting age, citing a recent move by the South Korean government to age down all citizens by one year. Additionally, researchers posited that birthday party cancellations from Covid-19 related regulations have led to age-related confusion. "We may feel the effects of the pandemic in our college classrooms for years to come," said the lead researcher.
According to a Polsky Center spokesperson, "We here at Polsky pride ourselves in the what and not the how. We saw a market demand, and we took action." In an effort to capture a larger market share, the new management plans to offer a special birthday discount for second time birthday celebrators. 
The acquisition is part of an ongoing effort to foster an entrepreneurial atmosphere for the University and Hyde Park community. "This is our way of giving back to the community," said the spokesperson.
The new establishment will be named for the Pritzker family.