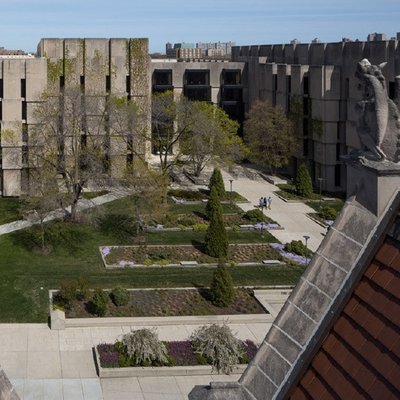 Reg to Introduce Death Penalty for Overdue Books
REGENSTEIN — Regenstein Library administrators, confronted with a huge backlog of missing books, introduced the ultimate deterrent on Monday for overdue books: the death penalty. Effective immediately, students found to have one or more books overdue from the library will be shot on sight by a "state of the art automated weaponry system" installed at the building's front gate. 
"The kids here don't give a shit about late fees, because their parents are all oil barons," lamented librarian Paige Reed. "We know the new policy seems a little extravagant, but the execution machinery will only cost a cool $2 million, so we're expecting a return on investment in 5000 years or so."
Library administrators also cited other 'innovative' uses for the execution machinery, including preventing a cappella groups from singing on the library's first floor.