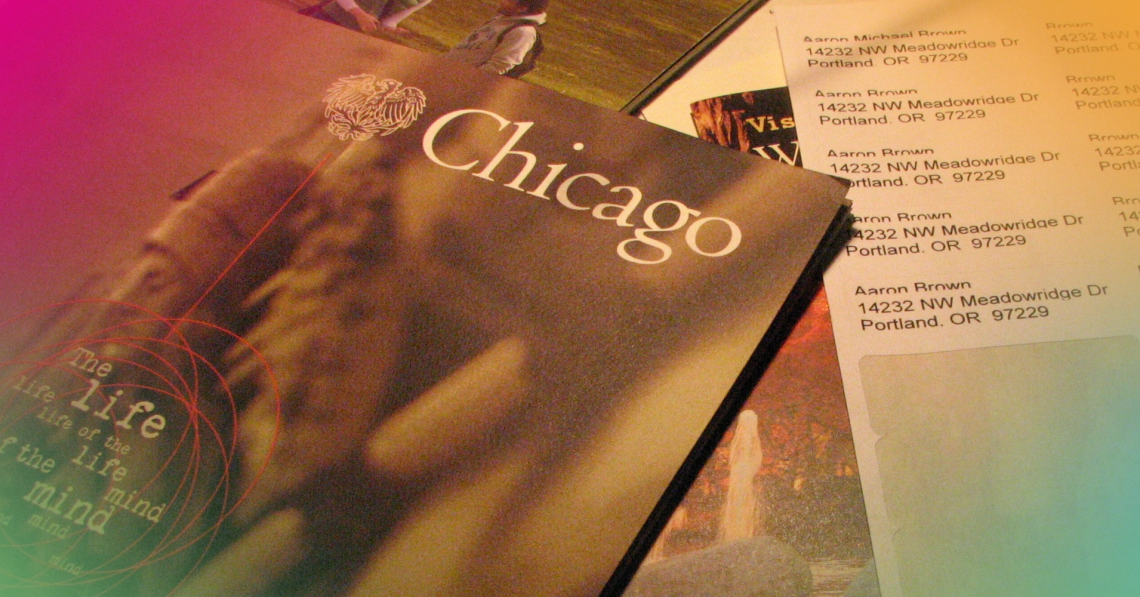 How UChicago's Class of 2025 Navigated an Unprecedented Application Cycle
Applying to college is stressful in the best of times, but for UChicago's Class of 2025, the ongoing coronavirus pandemic added an additional level of stress to the process. The Dealer sat down with a few members of the class of 2025 to discuss how they navigated this unprecedented application cycle.
"So, uh, UChicago, that's the one with the Lampoon, right?" our first interviewee, Maxwell Maximillian, currently a high school senior, said from his home in Berkeley, California. "I actually didn't apply. I only applied to colleges with colors as their mascots, because I was worried that otherwise, the mascots would give me COVID."
Our second interviewee, Seas Alt (a high school senior from Wellesley, Massachusetts) told the Dealer via email that "actually [they were] rejected from UChicago."
Finally, the Dealer was able to sit down with John Locke (no relation), a high school senior from Lansing, Michigan. Locke wore a mask, even on Zoom, and told us that after getting 5s on all his remote AP tests — while acting as his own scantron machine — the most fun he's had in lockdown was writing all the UChicago supplemental essays. "I particularly liked the ones that asked us to compare the COVID crisis to the Peloponnesian War. That was inspired."
In response to the class of 2025's chaotic admissions cycle, the University of Chicago is preparing changes to their admissions process aimed at "ensuring equity and access, while maintaining UChicago's role as a top national program," admissions director James Nondorf said in a statement to the Dealer. Their primary change, Nondorf explained, is that UChicago will become application-optional in 2026.