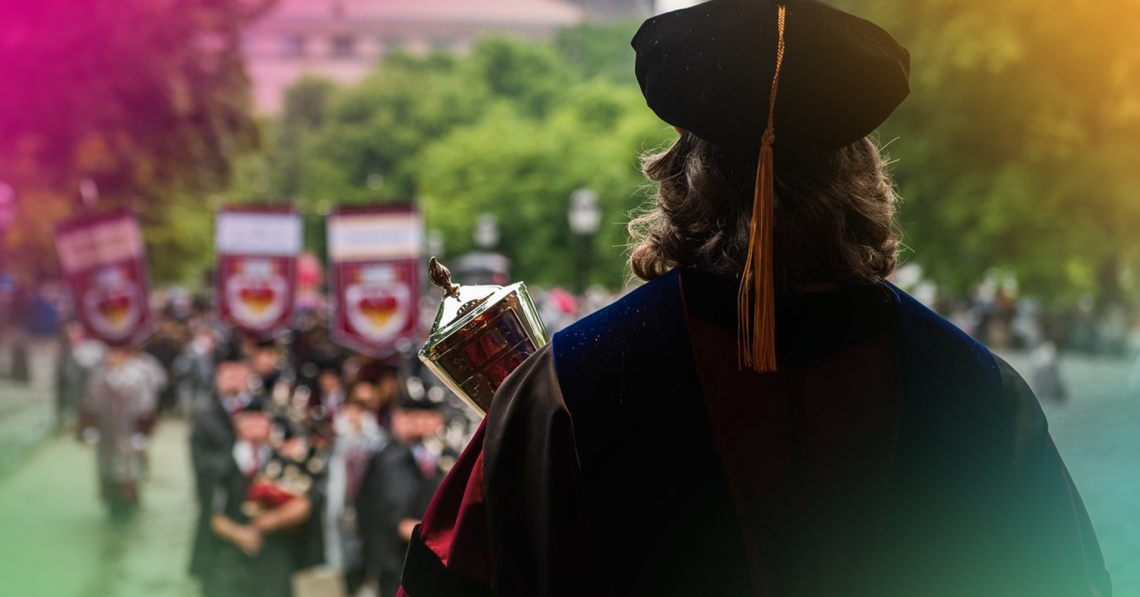 Report: Fourth Years Graduating into the Pandemic
College graduation is one of life's last clean transitions, a final passage from adolescence to adulthood that is predictable in ways other transitions rarely are. College is one of the only things in life that ends with a fresh start. Except when it doesn't, because there's a pandemic so your graduation is online and also you lost the link to join on Zoom, and more than that, you're in the bedroom where you masturbated for the first time.
For UChicago's Class of 2020, losing all the typical trappings of graduation to the pandemic was nothing short of gutting. "I just really love when they put the fresh sod down on the quad," Class of 2020 grad Gro Ot said. "More than senior prom or the alumni beer garden, or anything else, I really missed the sod."
UChicago's Class of 2021, which will also be graduating in a partial virtual format, has had some time to adjust to life under the pandemic and generally seems more prepared. "I basically gave up getting a job, but it's okay because I'm going to sell my soul on Free & For Sale," said Class of 2021 member Dorian G. "My friends who graduated last year were also super helpful and walked me through how to download the PDF of my diploma, so I don't need to figure out how the mail works."
There is at least one thing about fourth year that remains unchanged, even in the current environment: it's never been easier to fuck up your thesis or all of your relationships. It's nice the Class of 2021 has at least one thing to count on.

Code Embed: Cannot use CODE as a global code as it is being used to store 13 unique pieces of code in 16 posts