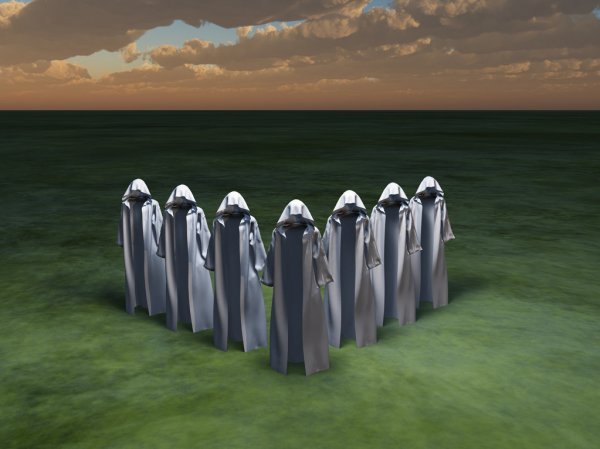 In Bid for Respectability, Theta Becomes Cult
Following years of racism and discrimination, this UChicago sorority is shaking things up. In their most recent grab for respectability, Kappa Alpha Theta has decided on a bold new direction for their sisterhood: worship to the Great God Cthuhlu.
"It's been, like, really great to set an example for diversity and religious freedom," says a second-year sister, now going by the name H̷̛̠̮͝ḧ̴̭́͠ͅo̴͙̗͒u̸͉̍b̶̩͛͘'̴̛̭͆v̷͖̙̔͋h̵̻͚̏̐e̵͉̙̿̓g̶̺̚ ̵̬̈́ţ̷͓̉h̴̡̑̕é̸͆ͅ ̴̪̎U̶̳̼͊ň̸ͅw̷͈̏̒ȉ̶̛̗͕ĕ̵̤l̷̥̩̒͠ḍ̴̿y̷̬̏́, "Nothing says freedom of speech and the Chicago Principles like our newly formed hive mind."
When asked about recruitment, the Collective Consciousness of the Executive Board offered comment. "We totally need to spend this quarter to be a transition period, reflecting upon our relationship with The Great Old One, the Sleeper of R'lyeh. The Collective decided that Continuous Open Bidding wasn't what was needed right now, but we look forward to proselytizing next quarter!"
Theta's Master of Rituals, a fourth year who claimed that names were transient labels used to summon worthless vehicles of flesh, says that prospective sisters should invest in designer-brand hooded cloaks, human sacrifice, and socially-distant ragers to hasten the return of The Great Old Ones.
"Someday, the Elders will return to their rightful place with this earth in their grasp, destroying all in their wake," commented A̶̟̙̓e̸̹͝š̴̺̰̃h̶͔̣̑l̵̛͚̫̚e̶̱̔i̶̛̮g̸̞͗ͅh̸̯̲́i̶̛͍͓͌ẗ̶̬͈̓h̶͎̲͒, a student with no discernable tie to the university and who appears to lack discernable facial features, "but until then, why not party?"