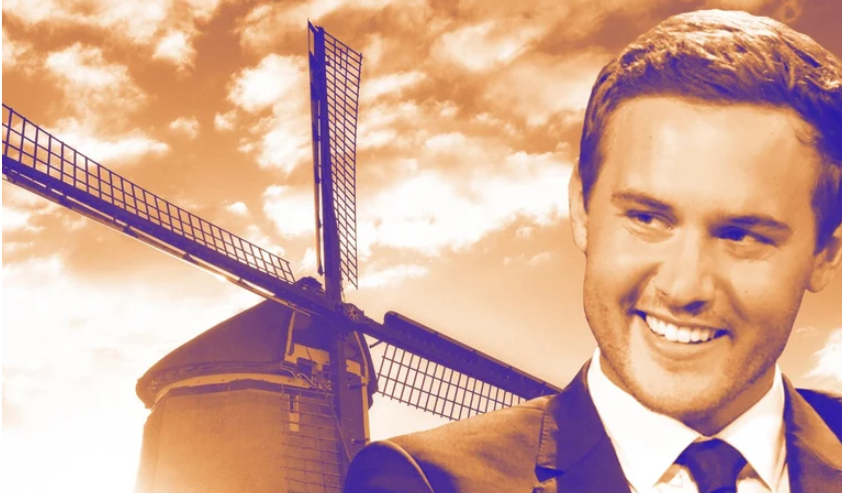 The Bachelor Final Rose to Go to Living Windmill That Speaks Exclusively in Plane Puns
Sources from ABC had claimed that the ending of The Bachelor would not be spoiled, but Reality Steve strikes again! The gossip blog has revealed that this season's final rose will go to a living, breathing windmill that speaks exclusively in plane puns. 
From Reality Steve's most recent blog post: "Pilot Pete will give the final rose to a humanoid windmill that communicates exclusively with phrases like 'that outfit really stuck the landing, pilot!' and 'are we in first class? Because my towelette is moist.' The windmill's name is Courtney. She has a southern accent that mysteriously appears and disappears depending on whether Pilot Pete is nearby, and she has four spinning blades instead of arms. She makes her entrance in the penultimate episode and literally blows away the final two contestants to win Pete's heart. None of my sources can explain where Courtney came from or why she's alive, but rest assured that my information is rock solid."
Wow! We here at The Dealer are still missing Colton from season 23 — he was the only virgin people ever cared about, and now that his season is over, we don't feel represented anymore. But this is still exciting news! Don't forget to tune in for the next episode — rumor has it that Pete will save two whole women of color from elimination. We love a progressive king!
(Image taken from ScreenRant)